The Year's Event Reports 2005 - 2006

This is the Event Reports index page for 2005 - 06 and to view the report click on the relevant link below. There is (or should be!) a
RETURN link which will return you here, a BACK and a NEXT link that will take you to the previous or next event chronologically.
To return to the MAIN INDEX page CLICK HERE.
Click on the event name or the photo to take to you to the main report for the event.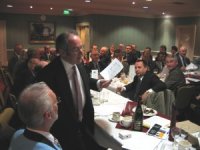 Our AGM 2005 (7th April 2005)
The 2005 AGM was held at our usual venue, the Renaissance Hotel in Solihull. Our own Press were there to take some "action" pictures, to capture the ebb and flow of the debate etc......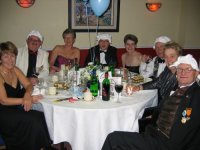 Round Table Ladies Night (16th April 2005)
Well, there was a significant Late Knights and Tangent turnout at Table Ladies Night. Your intrepid reporter was there again to obtain photos of the action.
.....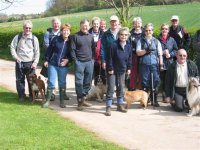 41 Club Walk (17th April 2005)
To organise the first outing of the year for the day after Table Ladies Night might be regarded as optimistic, but 17 assembled in the spring sunshine complete with 3 canines in support.
.....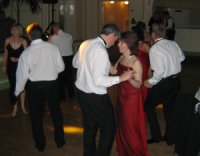 Round Table Area 35 Ladies Night (23rd April 2005)
A good turnout from Area, including a sizeable contingent from Shirley, including your intrepid reporter, attended Area 35 Ladies Night and a fairly entertaining, or rather eventful, night was had by all.
.....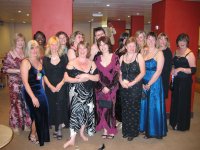 National Conference 2005 (13th to 15th May)
A large contingent from Area 35 headed off to Glasgow for an enjoyable event North of the border, in sunny (YES, SUNNY!) Glasgow.
For the evening on the Friday night the group enjoyed a great evening beginning with a McGonnagals dinner
.....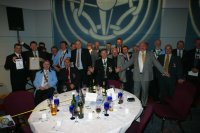 41 Club Diamond Jubilee Lunch (21st May)

A large contingent of Shirley Late Knights, as well as quite a few other Round Tablers from Area 35 (past and present) attended the National 41 Club Diamond Jubilee Luncheon at the ICC. Highlight had to be Chartering of a new 41 Club, for past Area 35 Exec members

.....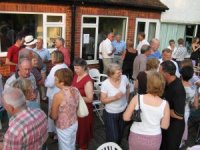 Summer BBQ at "Tandy Towers" (9th July)
The summer barbeque was another excellent success, held once again in Glenys and Jerry's wonderful garden. Even the weather had been ordered correctly, for a change!
.....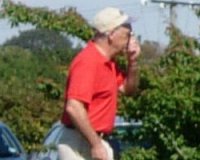 41 Club Golf Day (2nd September)
On Friday 2nd September we descended on Wishaw G.C. for our annual September "away-day".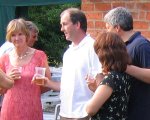 The joint Table and Circle Chairman's barbeque (4th September)
The joint Table and Circle Chairman's barbeque was held in the beautiful surroundings of Table President Peter Nurse's garden. A wonderful sunny afternoon was had and there was plenty of food and drink to go round!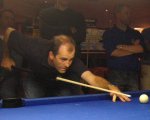 Cec Crossley Challenge - Pool Night (6th October)
We met Table in a titanic struggle for the annual trophy. It all came down to a shootout between our Chairman and Table's champion. Well, you know what happened to the titanic.....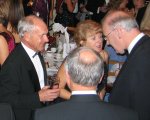 Ladies Night (8th October)
The annual treat for our ladies was held in the very pleasant surroundings of Olton Golf Club, once again!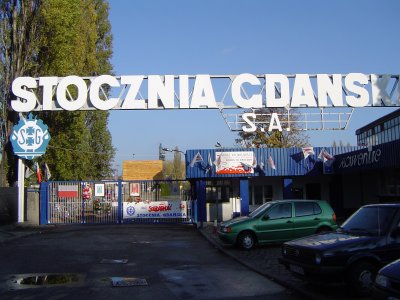 International Trip to Gdansk - 4th to 6th November
Chairman Tim Brown led a group of Late Knights on their latest jaunt into Europe, he was ably assisted by the Colonel who took over the military planning and logistics to ensure tat we were all delivered to the correct Post Code GD1.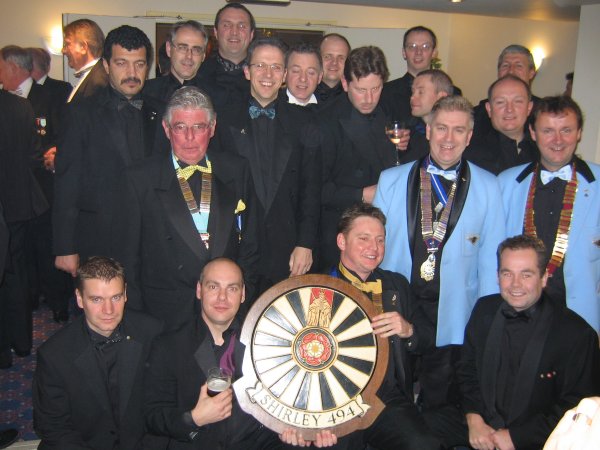 Shirley 50th Charter - (18th November)
The evening began in the usual Table fashion, everyone in the bar! (no surprises there then....) ....
Last edited 30th November 2005