Summer BBQ at "Tandy Towers"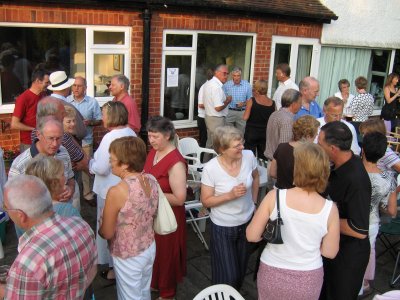 The summer barbeque was another excellent success, held once again in Glenys and Jerry's wonderful garden. Even the weather had been ordered correctly, for a change!
While the large number of us that were there caught up on everyone's news, the two "new boys", Richard and Dennis, were feverishly slaving away over a hot griddle.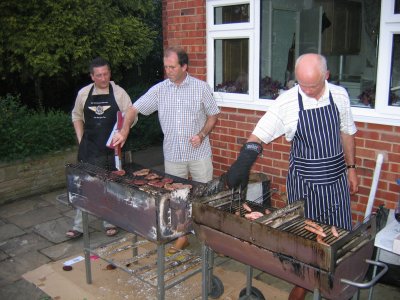 Although actually, according to this picture, it seems Richard had somehow managed to hand over to Tim and was directing operations from the sidelines!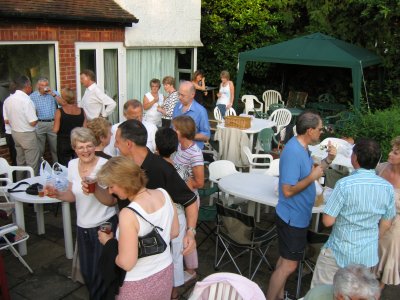 We all carried on with the chat, while awaiting the food.
Eventually steaks, sausage, and burger were produced in various states from rare (the steak!) to cremated (well, my sausage was! It was that or nothing at the time....) .....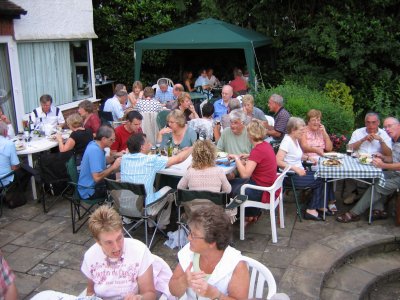 ...... which meant we were all then able to sit down and eat the variously cooked meats, along with the large (and excellent!) array of salads provided.
This was all finished off with several large bowls of strawberries, freshly picked earlier in the day by Mary (and 3 or 4 others who I cannot remember, sorry!)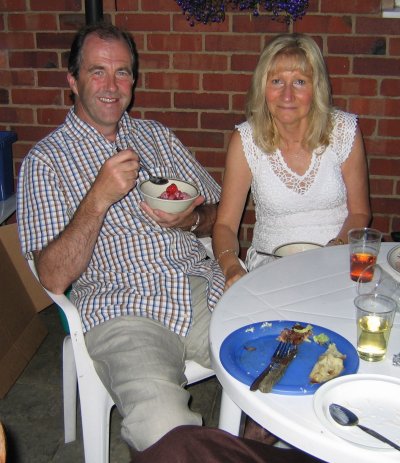 And finally, Tim managed to get himself some strawberries and relax!
RETURN
BACK
NEXT
Last edited 12th July 2005