41 Club Golf Day at Wishaw Golf Club

Well, the annual Golf Outing took place and was as usual well organised by our very own Golf .... errr .... Sports Officer Bruce Wilson. I have received the report of the day's events and present it here in his own words (only SLIGHTLY edited..... honest!) :-
On Friday 2nd September we descended on Wishaw G.C. for our annual September "away-day". We were blessed with fabulous weather and the course was in really good condition. It was one of the most suitable we have played and at a cost of £39 including 28 holes, lunch and dinner it was a really good day.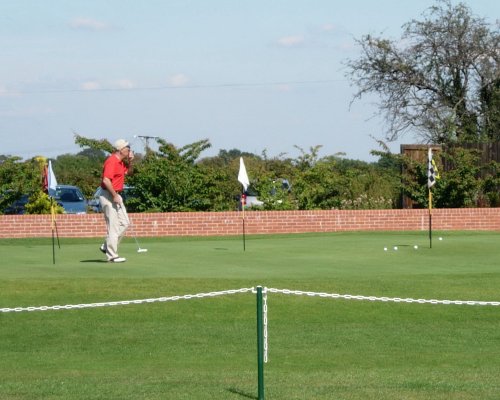 The Course was suitably interesting, as Coops is seen here somewhat confused over which flag he was aiming for.
Anyway, the morning event was a pairs competition and predictably was won by Mike Clarke and his partner - a certain Andy Watkinson.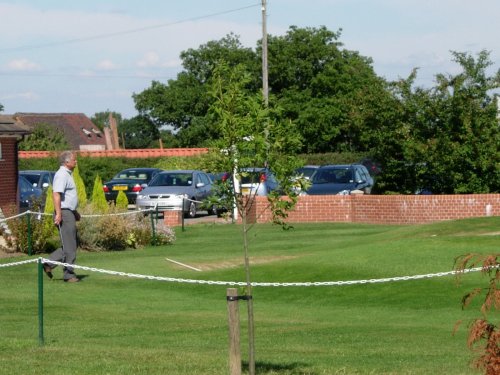 Here we see Dave Brewin making his entrance to begin his round.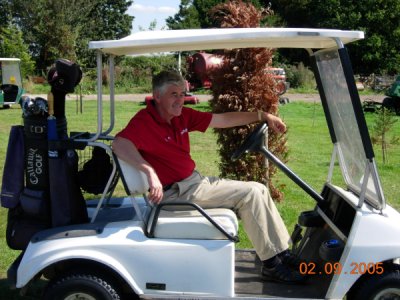 The afternoon competition was surprisingly won by yours truly (that's Bruce Wilson) who defied common sense and turned out despite some problems, but with the help of a buggy. Someone said beware the injured golfer and so it turned out.
On balance as both the 9th and the 18th involved climbing a near mountain, the use of a buggy was a good move. Tim Brown, the defending champion, was second and Paul Blewitt third.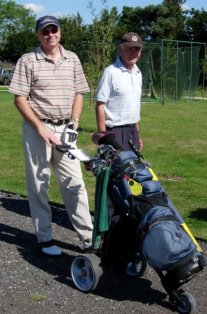 We had 2 playing in this event for the first time - Tony Gough and Dennis Pick which was nice to see and when we run this event next year we hope for even more.
Tim was looking quite "hip", Goughie was... well... Goughie. And Mike Clarke appears to be hoping no one calls him for his "bandit" handicap. Well, not before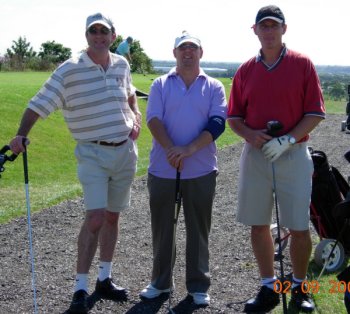 they start, at least.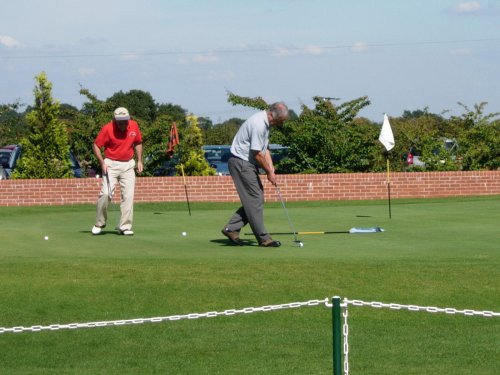 And to finish here we have a final picture showing Coops trying to put Dave off his putting.
RETURN
BACK
NEXT
Last edited 4th September 2005