Round Table Area 35 Ladies Night 2005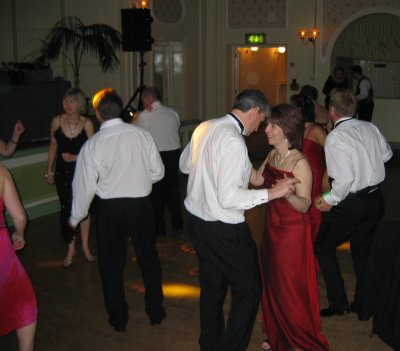 A large contingent from Shirley, including your intrepid reporter, attended Area 35 Ladies Night and a fairly entertaining, or rather eventful, night was had by all.
The dance floor was well trodden by those from Shirley, here are Greg and Chris doing their thing.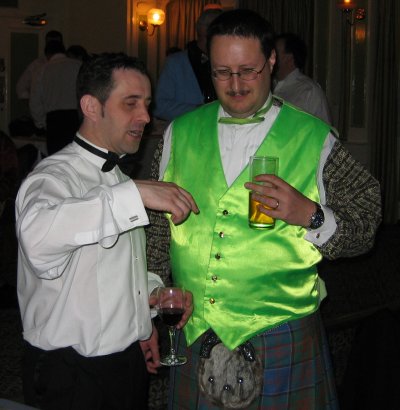 There was even a jacket (if that's what you call it!) that actually outdid Barry for sheer loudness! Anyone going to Glasgow (Round Table National AGM) will apparently need sunglasses as this is the outfit to be worn by the committee.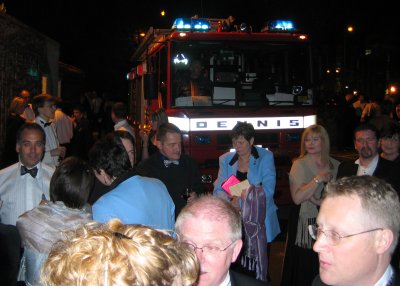 There was an interruption of sorts - the venue was the Botanical Gardens, and there were three functions on at the same time. When the fire alarm went off (I'm sure it wasn't a Tabler that did it!) the Fire Brigade turned up rapidly. Several of the girls were seen climbing into the fire engine to go off with the firemen once the fire alert was over...... oh, and look! Some of those jackets.... !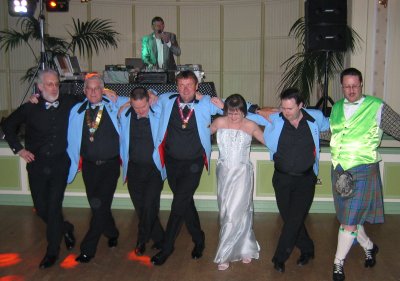 Now you thought Barry's jacket was quite safe, on it's own. But no! The evidence was there in the picture above, it has been breeding! This is obviously where Shawaddy Waddy have got to! ... plus that other one from North of the border.....
RETURN
BACK
NEXT
Last edited 12th July 2005