Shirley Round Table Ladies Night 2005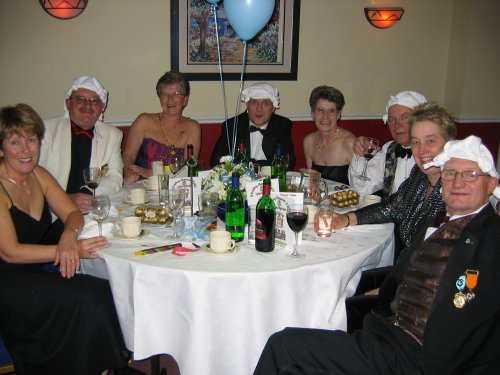 Well, there was a significant Late Knights and Tangent turnout at Table Ladies Night. Your intrepid reporter was there again to obtain photos of the action.
We again showed how committed we all are (and some should be...!) to supporting our Table and this helps show to new members what a strong all round organisation we have.
However, what they make of the strange headgear here is anyone's guess!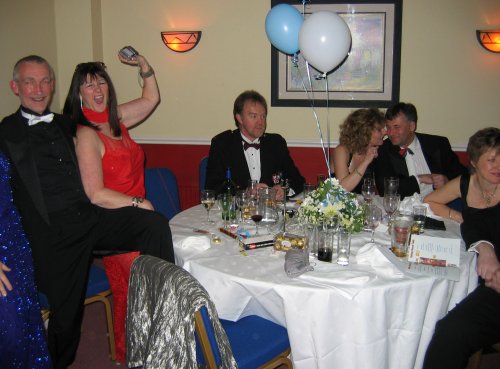 This photo shows even more of our members. In fact, it's not known what Mad Dog is doing, but Jayne seems amused by it!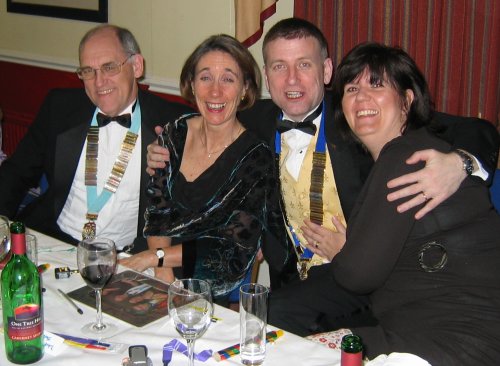 Then there's Coops and DJ, who obviously enjoyed it.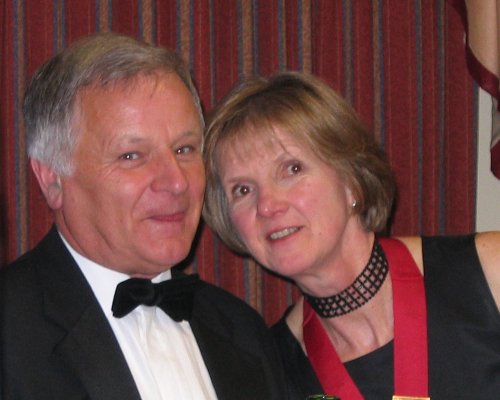 Dave and Mary were seen having a good time.....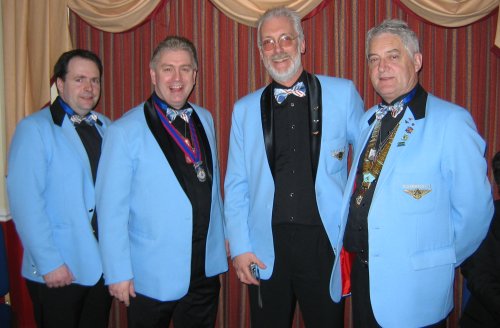 And here we notice that Barry's jacket appears to have been breeding!
RETURN
BACK
NEXT
Last edited 12th July 2005