Ladies Night - 8th October, Olton Golf Club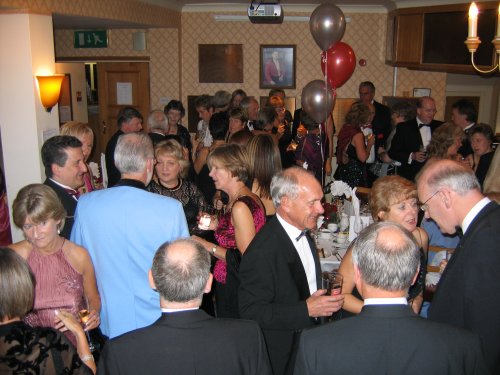 Some photos of the event were taken by your Webmaster and Toastmaster for the evening. Here we get a feel for the general ambiance as we all stood, drank, and chatted as we do.
We sat for the food and wine drinking messages ....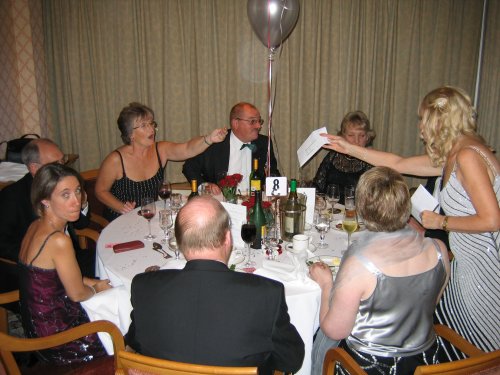 ..... although some tables seemed to have more trouble with their messages than others .....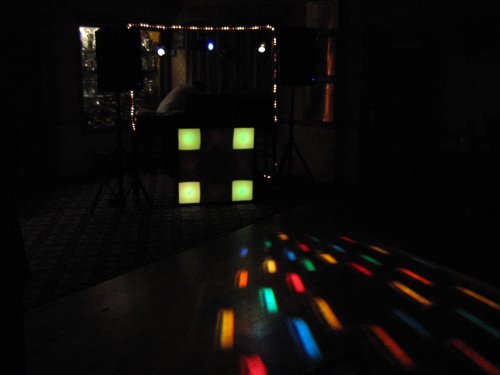 There was dancing, to the disco ..... obviously here everyone was moving too quick for the camera....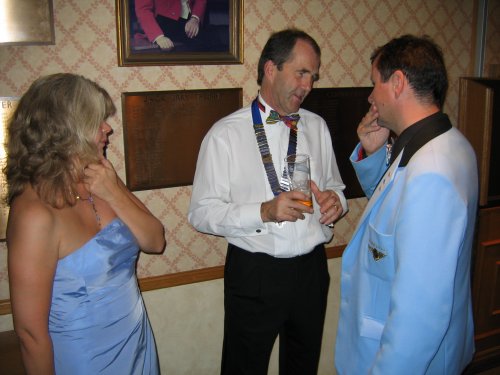 .... and Tim "The Chair", Champion Pool player, discusses the serious side of what is expected of our newest member. Richard seems decidedly unsure about it, perhaps he's having second thoughts about his membership? (Hey, stop cheering!)
Last edited 15th November 2005