Joint Chairman's BBQ at Table President's house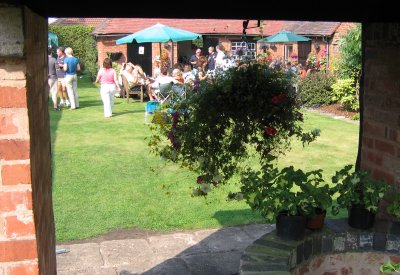 The joint Table and Circle Chairman's barbeque was held in the beautiful surroundings of Table President Peter Nurse's garden. A wonderful sunny afternoon was had and there was plenty of food and drink to go round!
Here we see the garden as approached through the well arch .....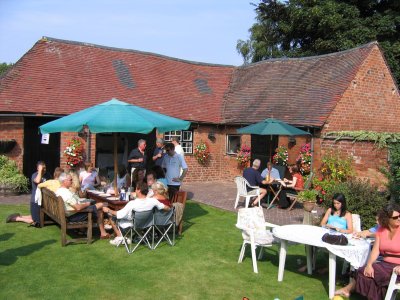 ..... to arrive in the wonderful surroundings of the old outbuildings Peter and Pam have within their garden.
This was such an excellent setting for this event, and we could not have had better weather for the day!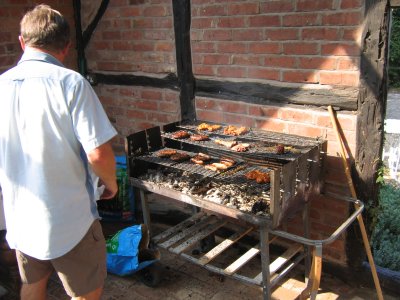 Meanwhile, we see the barbeque well under way with a rather warm Paul Blewitt trying valiantly to look after all the food left cooking.....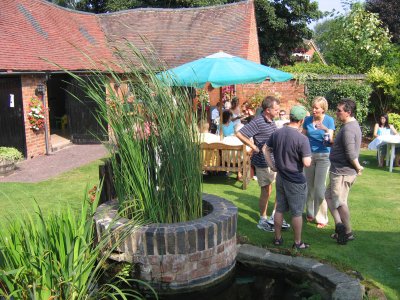 ..... while people generally continued to chat and drink while awaiting their burgers, beautifully marinaded chicken, lamb steaks, and chops. (hurry up, Paul!!!)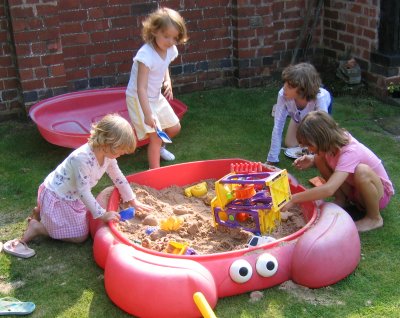 ...... and the kids got on with the serious business of construction work, using suitable materials to hand.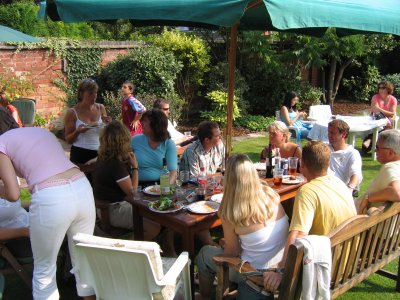 And there was much chat, along with eating the excellent food. Much work had been put into the salad accompaniments as well.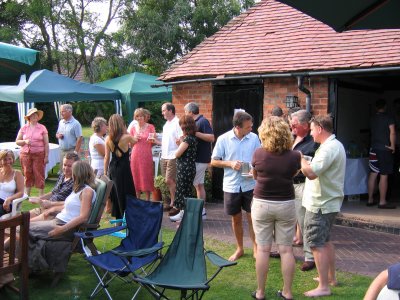 ..... and here we see more of those who were there enjoying the September sunshine.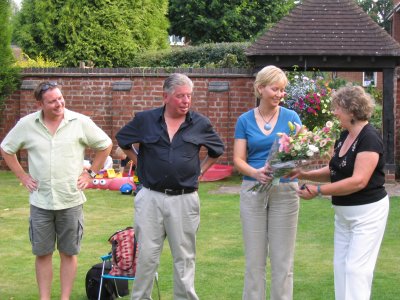 Finally, to show their appreciation the two Chairmen (Chairpersons??) Alex and Nicola presented Pam with flowers and we all thanked in the traditional manner!! Peter and Pam for being such good hosts!
RETURN
BACK
NEXT
Last edited 5th September 2005