The Year's Event Reports 2012 - 2013

This is the Event Reports index page for 2011 - 12 and to view the report click on the relevant link below. There is (or should be!) a RETURN link which will return you here, a BACK and a NEXT link that will take you to the previous or next event chronologically.
To return to the MAIN INDEX page CLICK HERE.
Click on the event name or the photo to take to you to the main report for the event.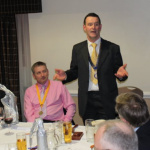 AGM 4th April 2013

The AGM involved the usual Chairman's speech and eventual handing over of the reins. David eventually took up the challenge for what promises to be an interesting and enjoyable year!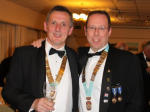 Presidents' Night 28th March 2013

Presidents' Night this year was held jointly with Moseley at Shirley Golf Club and was a very successful event with around 70 in attendance for an evening of comedy. The 'Two Amigos' had worked hard to make it the success it was.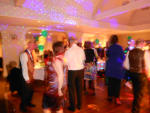 Ladies Night 16th March 2013

Ladies Night this years saw us move to a new venue for us, the Forest Hotel in Dorridge. A good night seemed to be had by all. The food was excellent and the room seemed ideally suited to the event.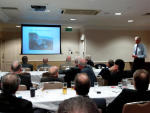 Speaker Meeting 7th March 2013

Our Speaker for the evening was a member of Solihull 41 Club, and a Millennium Way Warden himself, who came to tell us all about the Millennium Way and how we can help maintain it for all walkers wishing to walk various sections of it, or manage the complete route!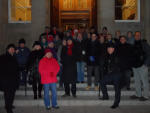 Joint Ghost Walk with Tangent 21st February 2013

On a night when even brass monkeys wouldn't have ventured out, there were a good number from both Late Knights and Tangent who turned out on a freezing night in Birmingham to learn all about the ghosts said to inhabit various places and buildings around the city centre.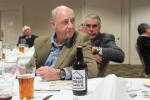 Speaker Meeting - 3rd January 2013

We were treated to 'An evening of talking and tasting with Perry Clarke, the Chief Brewer at the Shed Brewery'. That was the title for the evening and I think it shows from the selection of photos below that everyone seemed to enjoy the talk and various 'samplings' he had brought with him. He even got out his Spotted Cock apparently ...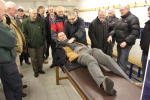 Birmingham City visit - 6th December 2012

On the 6th December a group of our members headed off into the depths of the big city to view a once upon a time Premier Football Club ground and facilities. The photos below tell their own tale: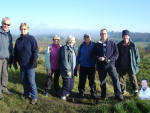 Autumn Walk - 14th October 2012

The Table AGM saw Gary's final act as Chairman and him handing over the reins to the 'new boy' James Pick. Many of our own SLK members were there to see this, and also a new inductee to Table!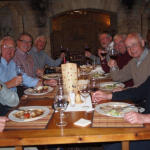 Budapest International Trip - October 2012

Nine of our Late Knights headed off for Budapest in October to discover what all the interest in this great city is. Needless to say our foreign correspondent sent back a rather mixed photographic selection. All those received by your editor are published here.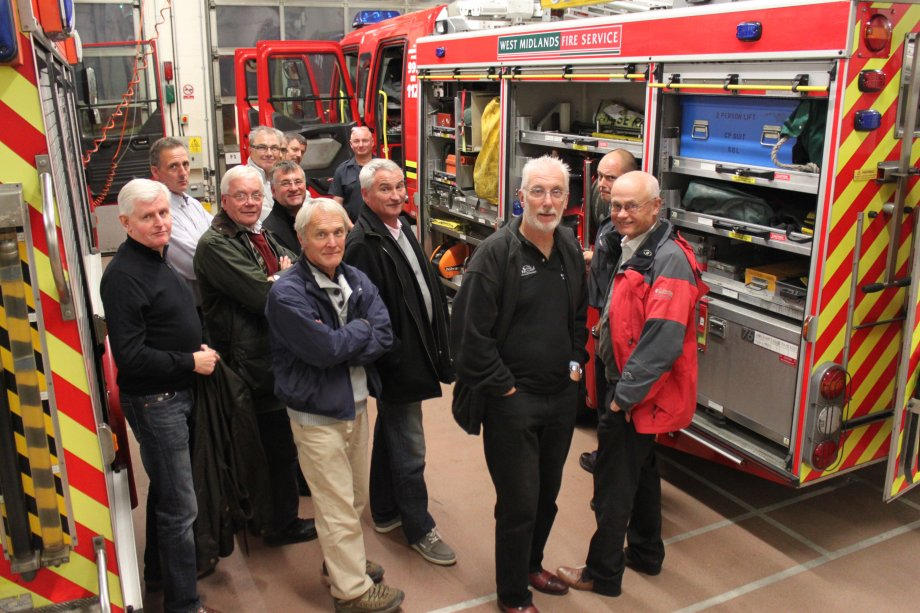 Visit to Solihull Fire Station - 4th October 2012
We visited our local fire Service to see what they get up to when not attending any action!
Despite trying to arrange a callout to get out of having to host 20 or so Late Knights, it turned out to be just an exercise so they were able to show us their equipment ...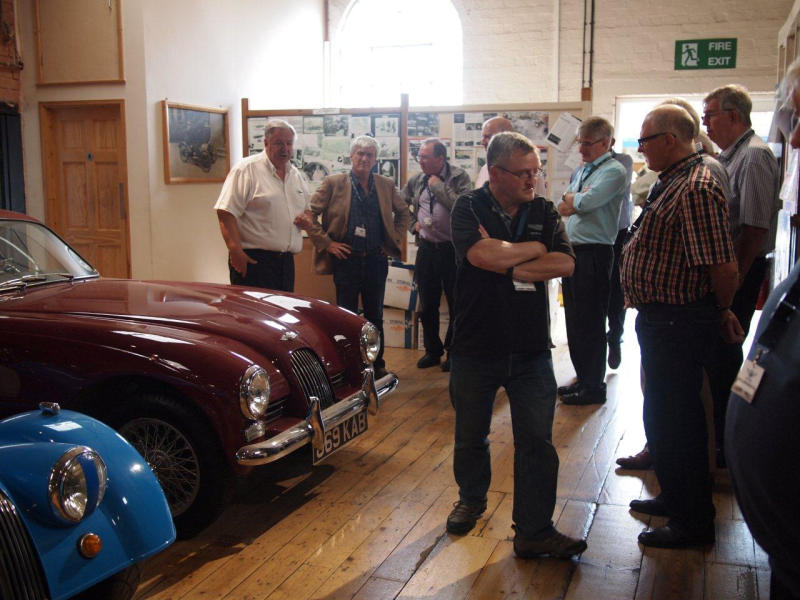 Visit to the Morgan Factory with Northants 41 Club - NEW!

In mid August 2012 a group of SLKers joined Northants 41 Club to meet for a pie and pint and then go round the Morgan factory in Malvern.

Four Clubs Joint Event 2012 - Halfpenny Green Vineyard visit

Many members from all 4 Clubs made their way to Halfpenny Green Vineyard for an evening learning about how the wine is made .... and of course quite a lot of sampling!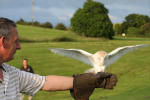 Falconry at Stratford - 5th July 2012

A rather different event for all concerned. We all got the chance to have a bird on our arm ....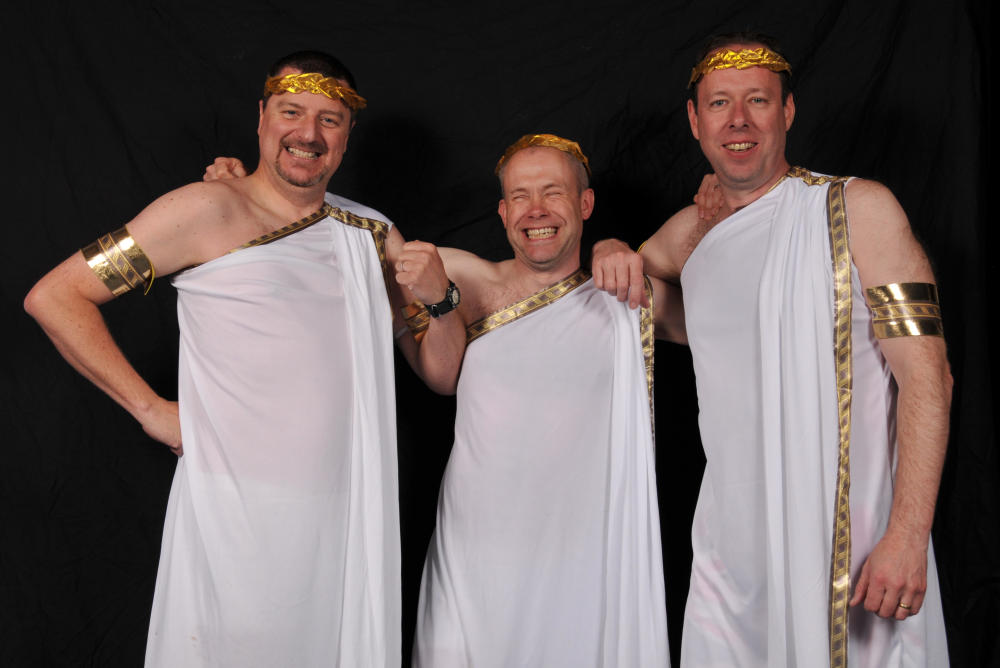 World 94 event

- 22nd to 24th June 2012



The World 94 event was a great success! We had people from Belgium, Germany, Sweden, Denmark, France, India and South Africa.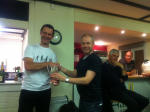 Cec Crossley Challenge Trophy 2012

The Annual Cec Crossley Challenge Trophy was another keenly contested evening with the final result going down to the final event!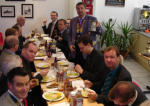 Round Table AGM at the Station Christos' Fish Bar - 12th April 2012

The Table AGM saw Gary's final act as Chairman and him handing over the reins to the 'new boy' James Pick. Many of our own SLK members were there to see this, and also a new inductee to Table!

Index - Last edited 13 May 2013