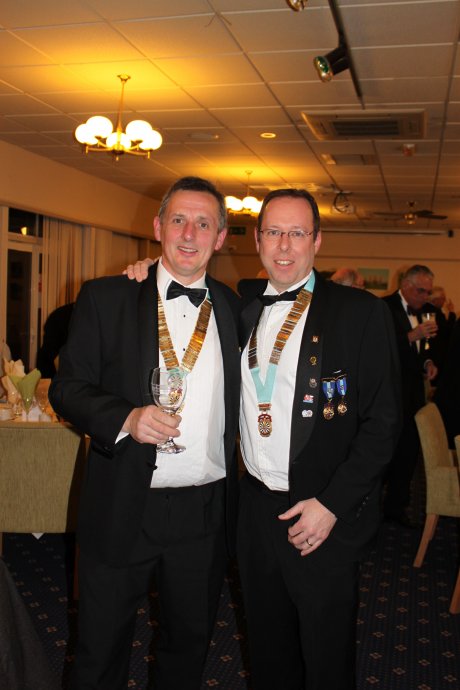 Presidents' Night this year was held jointly with Moseley at Shirley Golf Club and was a very successful event with around 70 in attendance for an evening of comedy. Both Alan and Mike had worked hard to make it the success it was.
There was an excellent gift for everyone of an engraved wineglass, a different and seemingly welcome idea instead of the usual pint mug. In fact they were so well liked that Mike found his 'excess supply' of glasses was rather less 'excess' by the end of the evening!
Apparently a pair of glasses were left behind, but rumour now has it that these were to aid his reading of the so called 'jokes' he made people read out before the professional comedians came on!
Anyway, to finish (after viewing the 12 other photos) ... the final photo at the bottom of the page is worth a look ... captions required for the 2013 AGM please - Webmasters Prize at stake!