The Year's Event Reports 2008 - 2009

This is the Event Reports index page for 2008 - 09 and to view the report click on the relevant link below. There is (or should be!) a
RETURN link which will return you here, a BACK and a NEXT link that will take you to the previous or next event chronologically.
To return to the MAIN INDEX page CLICK HERE.
Click on the event name or the photo to take to you to the main report for the event.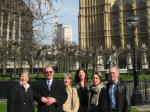 Visit to Houses of Parliament
Nineteen members of Tangent and SLK enjoyed a superb Spring day in London, spending more than 2 hours in the Houses of Parliament. As you may expect, security was very tight when entering the Palace of Westminster, but despite one or two false starts waiting for Dick & Nina, as their journey from Solihull was disrupted, we all got safely through.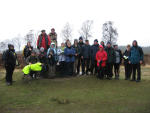 Spring Walk
The final SLK walk of the 41Club year, the Spring Walk, took place at Cannock Chase when 22 intrepid walkers turned up, which included a full complement of Andrewarthas (7 + 2 dogs). We had such a mixed bag of weather ranging from hail & sleet to bright sunshine, that it could easily have been the Summer, Autumn or Winter Walk!!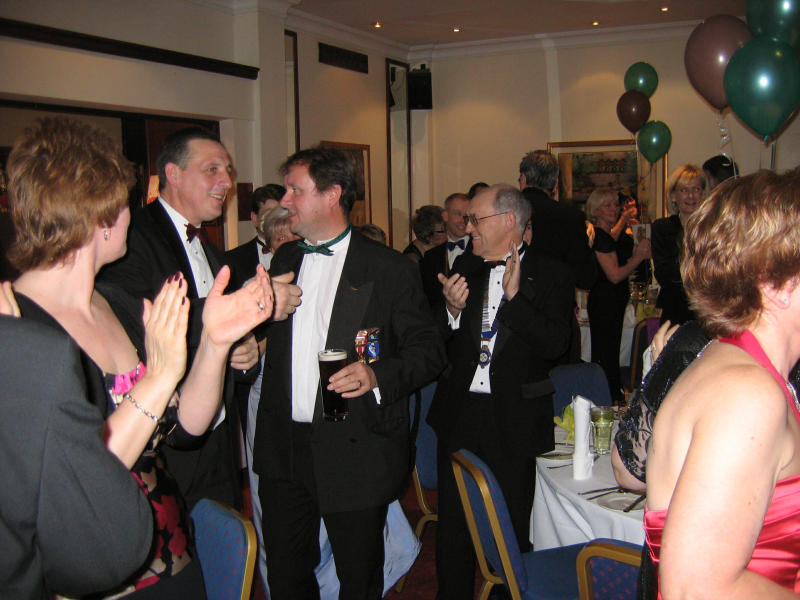 Table Ladies Night - 7th February 2009
Held at the George in Solihull, with a live band - the New Originals.
The theme for the night was the Jungle Book, as James is an Akela for the Cubs. The formal part of the evening began with the Top Table guests processing into the room ...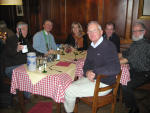 Strasbourg Trip
On Saturday 10th January twenty one members of Shirley Late knights left Birmingham International Airport for the first leg of our international trip.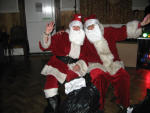 Christmas Party
The Christmas Party was held at the (almost) usual location at Downing Hall in Knowle.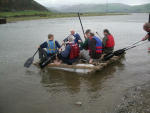 Wales Weekend
An enjoyable (if tiring!) weekend of mountain biking, mountaineering (I'm sure Cader Idris has grown in height over the last 15 years or so!), swimming, pubbing (of course!), and cribbage. The next morning it was raft building, a steam railway ride, and another (much gentler!) walk! All in all, a typical enjoyable weekend away!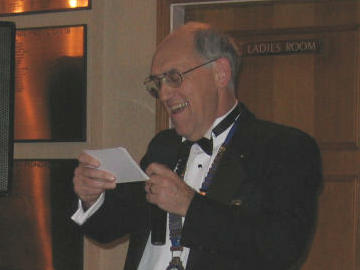 Ladies Night (11th October)
One of the formal events of the year was held at the usual venue of Olton Golf Club, and a good evening was had by all ...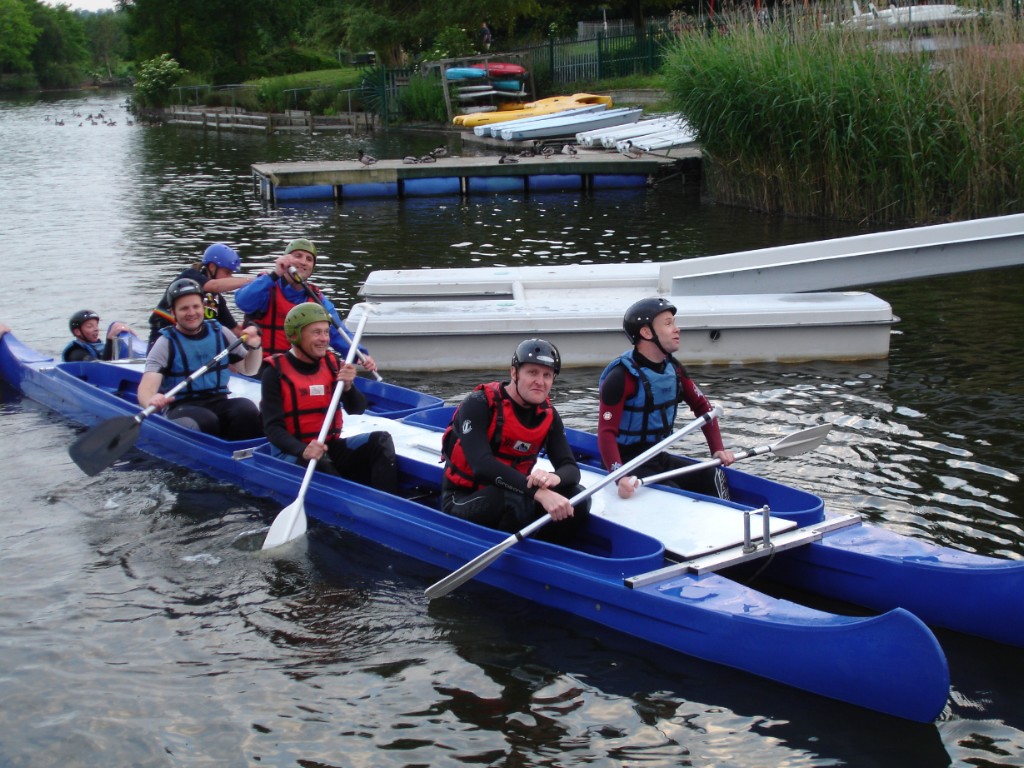 Some Table events
Meanwhile Table have been holding some of their own events, and as there are a few of us as honoraries, it was felt we should include a few photos of those here ...
Regional Golf Day
Some photos of the event ...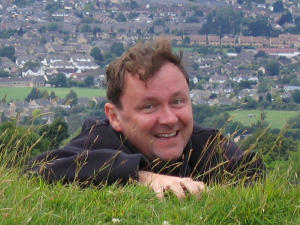 Birdlip Run
Our intrepid band set off from Hatton after tea and bacon butties...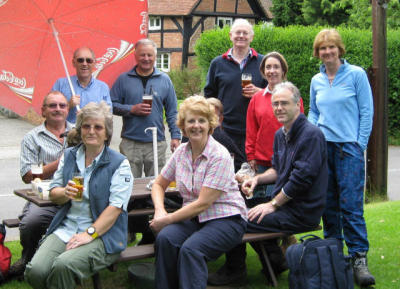 Summer Walk
A couple of pictures of the pub visitors .....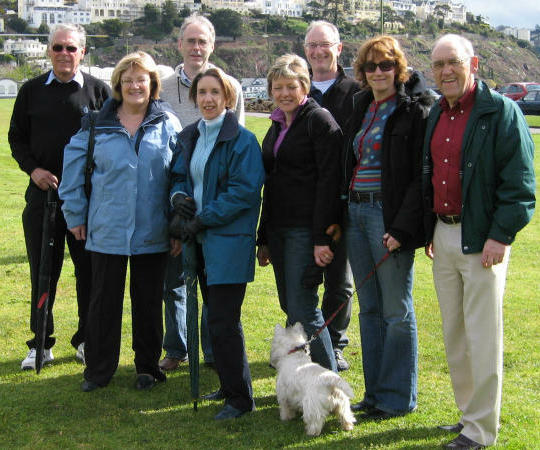 National Conference
The Shirley 8 take on National .....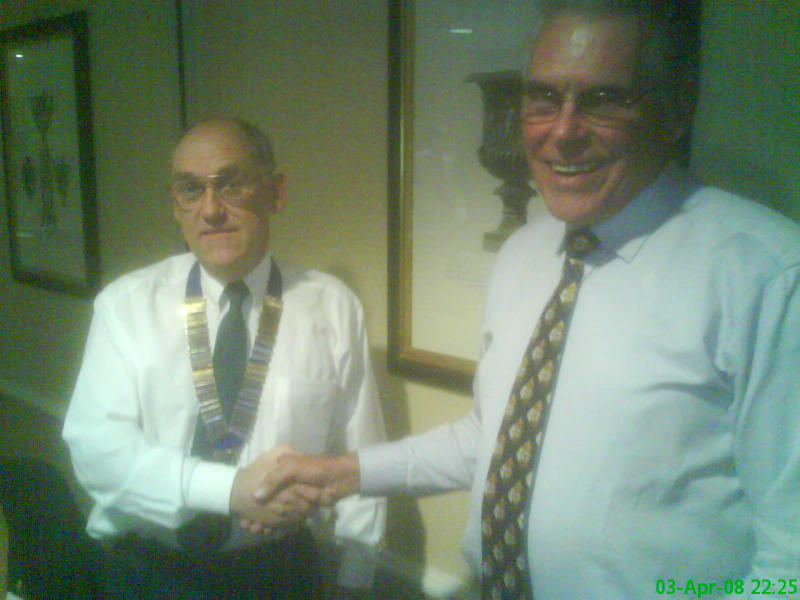 AGM (3rd April)
Coops is handed the reins by Dave Ollis
Index - Last edited
13 November 2018