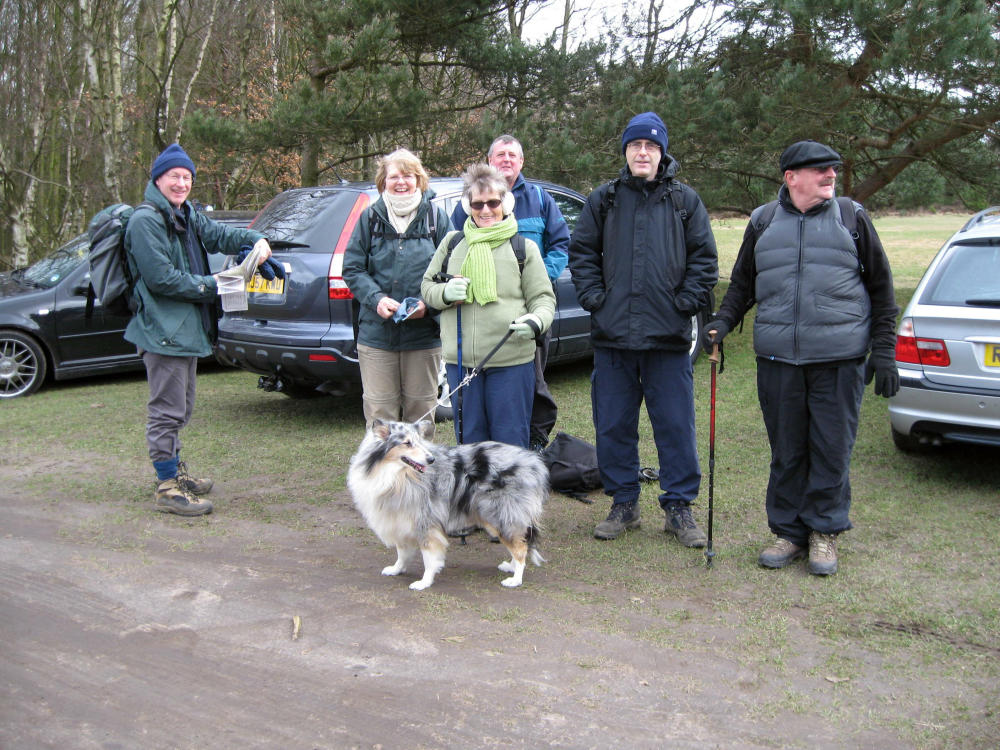 The final SLK walk of the 41Club year, the Spring Walk, took place at Cannock Chase when 22 intrepid walkers turned up, which included a full complement of Andrewarthas (7 + 2 dogs). We had such a mixed bag of weather ranging from hail & sleet to bright sunshine, that it could easily have been the Summer, Autumn or Winter Walk!!
We set out from the visitors centre and followed a number of forest tracks that included the site of an old Military Hospital, an extensive shooting range, and most interestingly of all, the German War Cemetery with almost 5000 graves of the German war dead from the 2 World Wars.
We were fortunate that Jerry was able to provide us with a brief explanation at certain locations during the walk. We stopped for a picnic lunch, somewhere near the middle of Cannock Chase on the edge of forest, sheltering from a passing shower. We returned to the Visitor's Centre some 4 hours and 6.5 miles later, somewhat bedraggled, but invigorated by a very interesting and energetic walk. Thanks a lot Jerry for organising a very enjoyable and memorable day.