These few words were sent to me courtesy of our Chairman.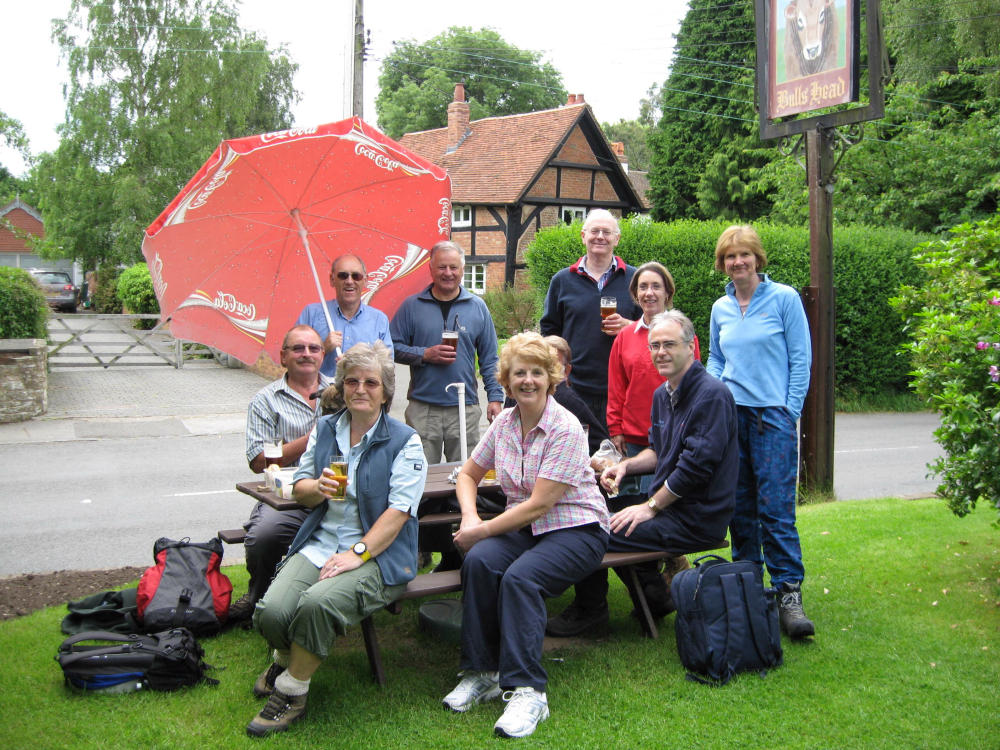 Here are two pictures from the SLK Summer Walk, organised by Dave & Mary Brewin.

We were a happy band of 10 intrepid walkers covering approx 8 miles.

The first is a group picture having lunch at the Bull Inn at Barston. Hilary took the picture ...