Meanwhile, Table hold some of their events ...

There was a canoeing night held at "Youth Afloat" in Redditch. Errr, "Youth Afloat"!!!?! Look, there's Coops and myself! Youth Afloat my a*se .... errrr .... what am I saying?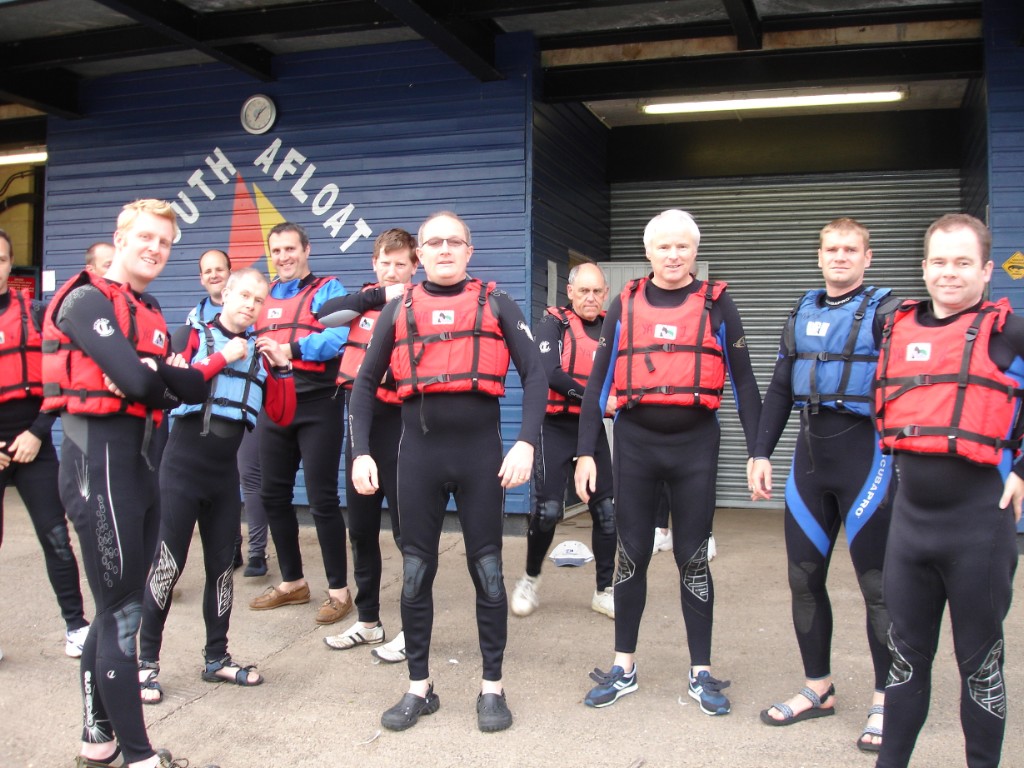 The victorious crew in the double canoe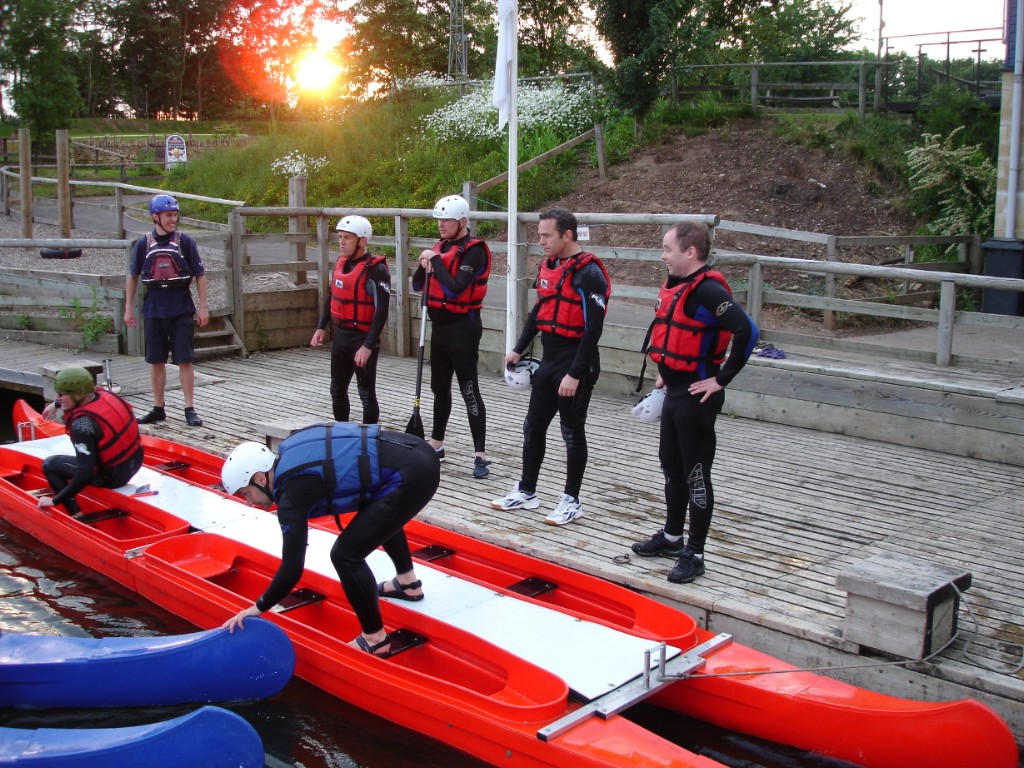 got out and were on the jetty by the time ...
... the other boat arrived. Notice that all the Honoraries except for Dennis, were in the victorious boat! unfortunately that meant Coops has also won, but you can't have everything I suppose ...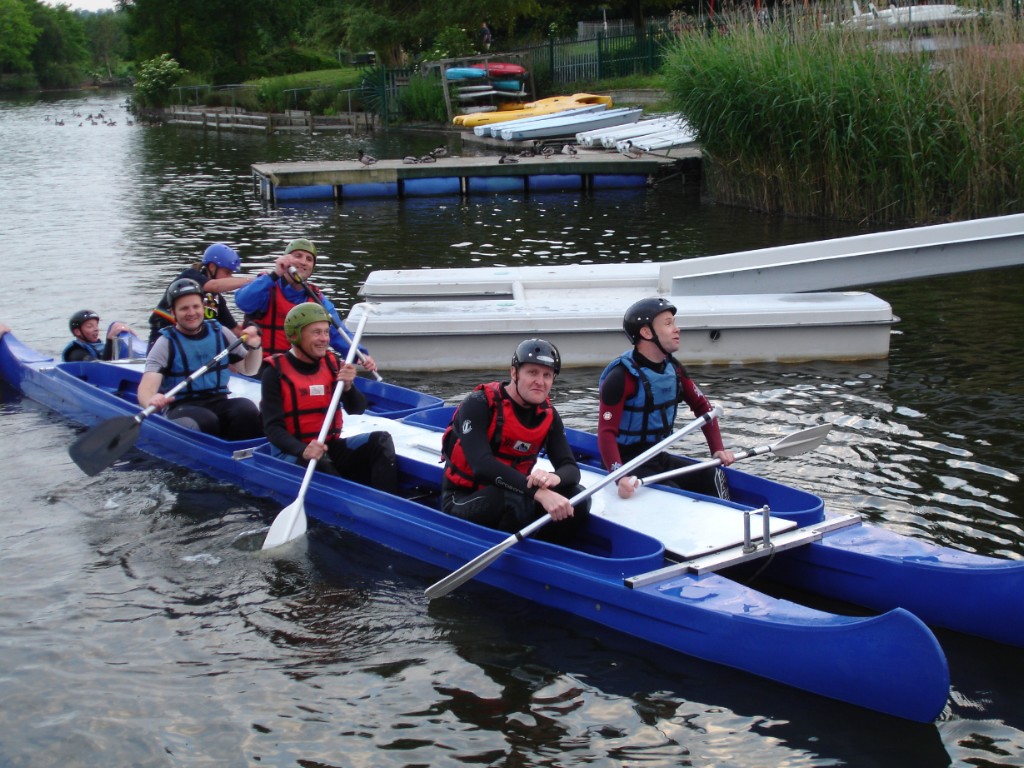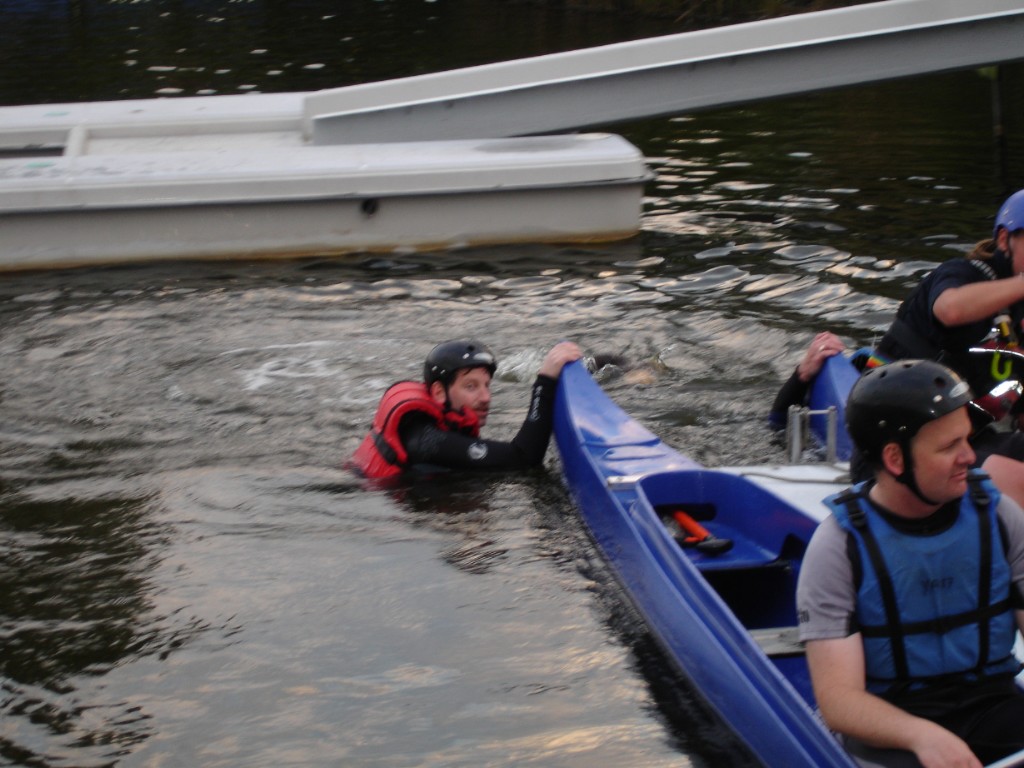 Meanwhile, Jon seems to have decided to give them a helping hand...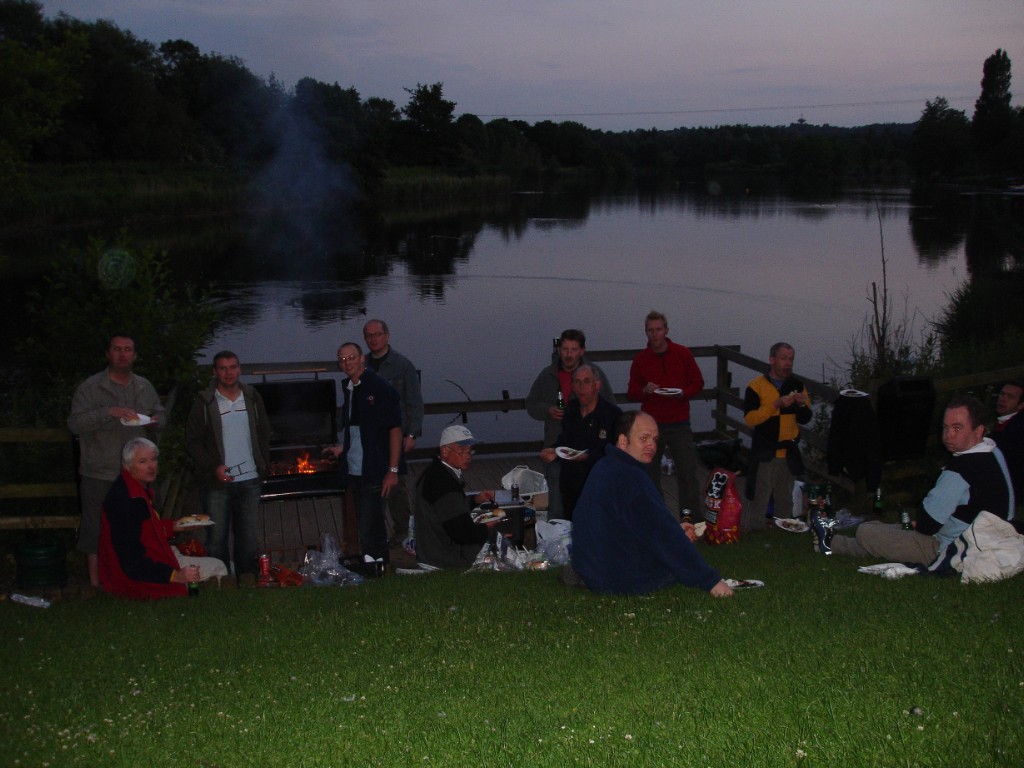 After drying off, we then settled down to a nice barbeque by the water's edge. A pleasant way to spend an early summer evening!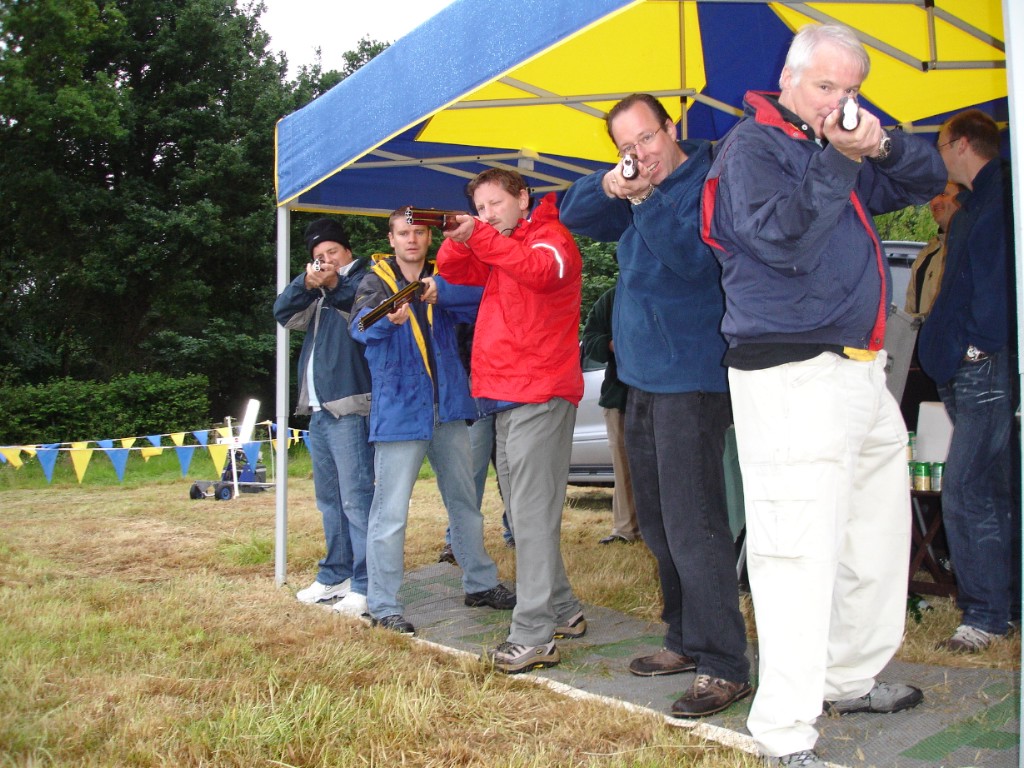 On another evening, with rather more typical weather for this summer, we had a laser clay pigeon evening.
Modesty forbids to say who won all the prizes, but the next photo gives you a clue ...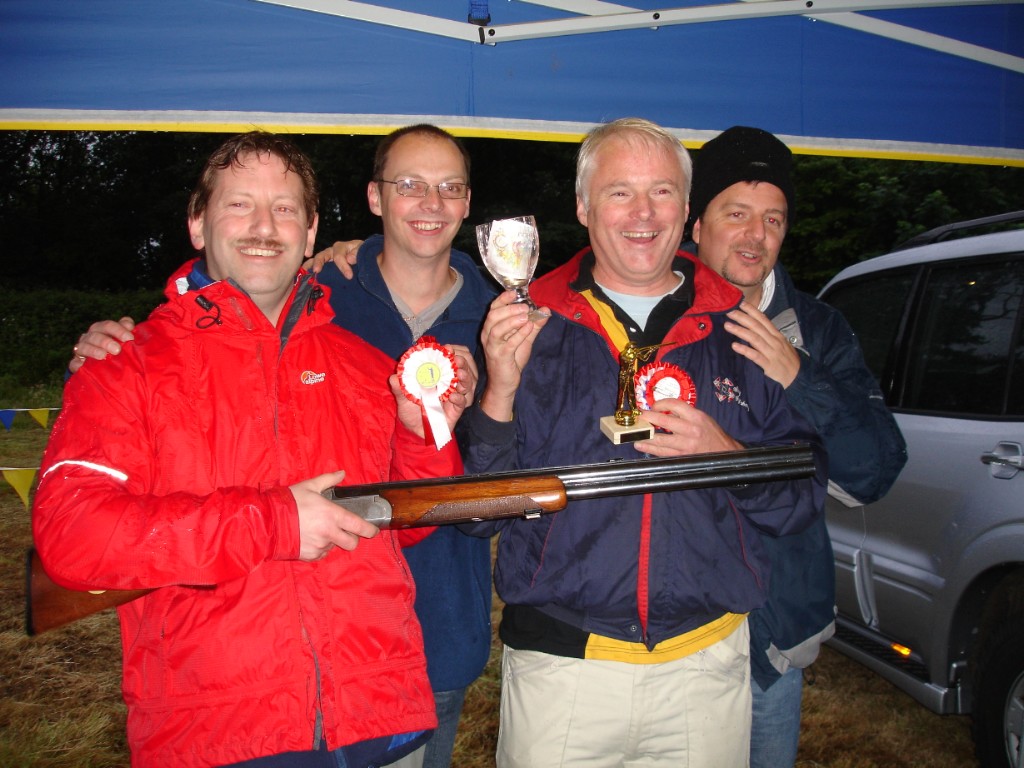 Ah! Look who is holding the Team trophy, as well as the individual "sharpshooter" rossette and trophy!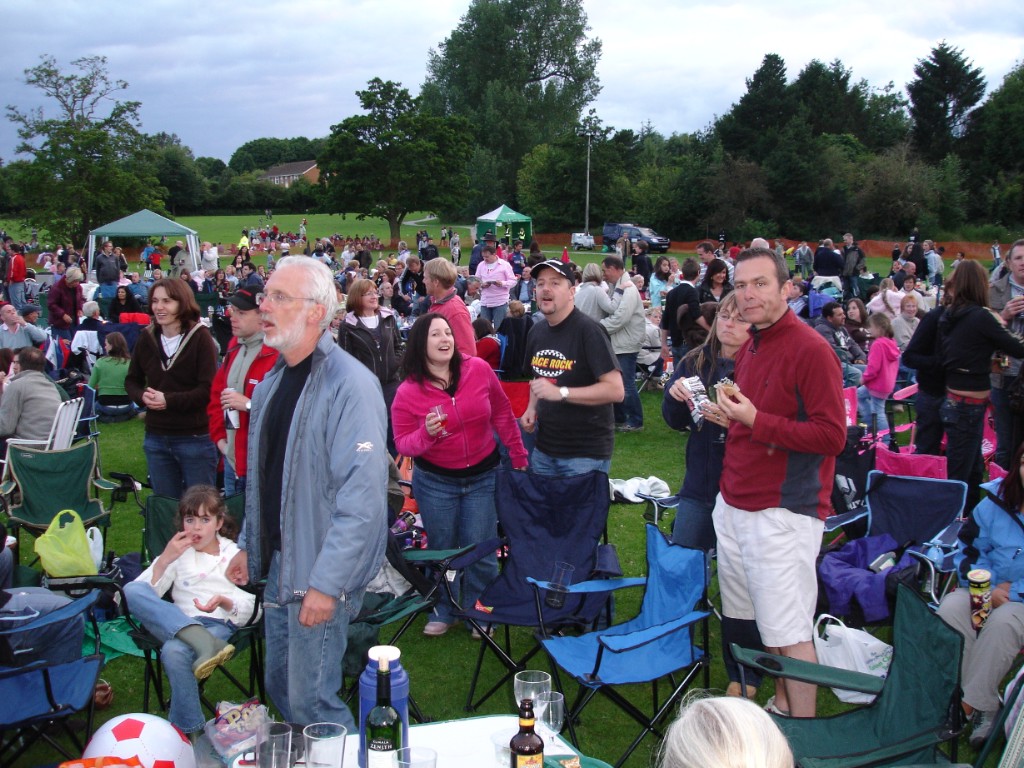 Another event where Tablers, and the odd 41er, were spotted was the Party in the Park (Knowle).
It looks like some band with 60's style hair are on.... i wonder who they could be? (look alikes for ....!)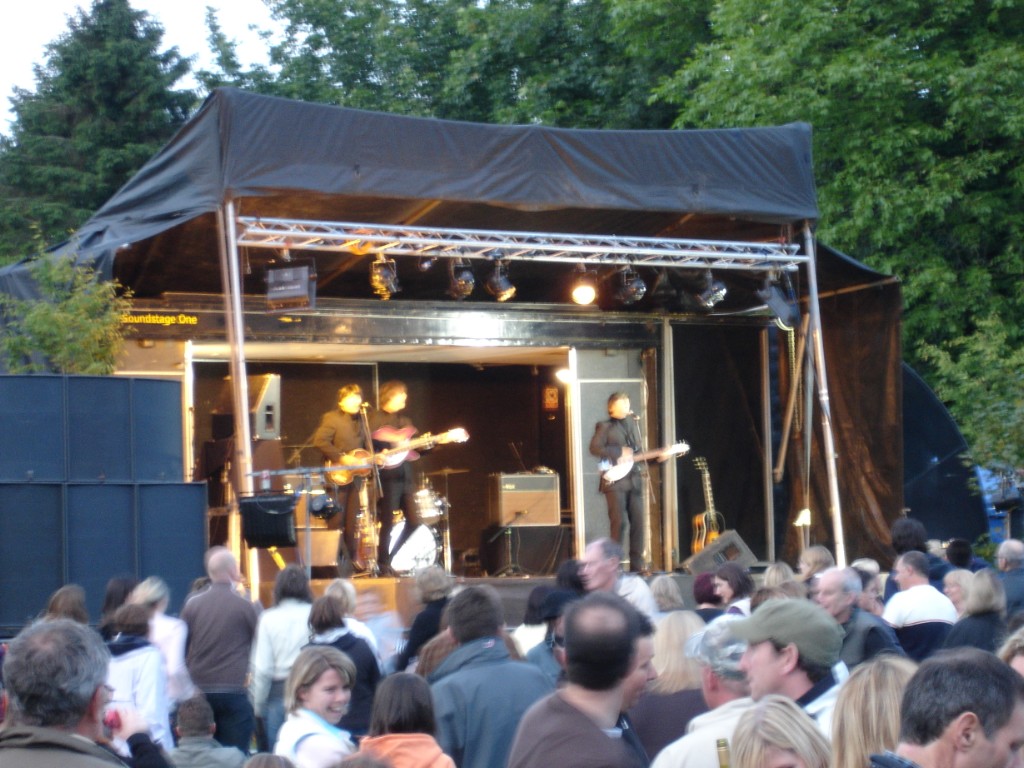 RETURN
BACK
NEXT
60 - Last edited 9th February 2007