The Year's Event Reports 2018 - 2019

This is the Event Reports index page for 2018 - 19 and to view the report click on the relevant link below. There is (or should be!) a RETURN link which will return you here, a BACK and a NEXT link that will take you to the previous or next event chronologically.
To return to the MAIN INDEX page CLICK HERE.
Click on the event name or the photo to take to you to the main report for the event.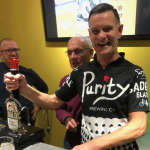 Purity Brewery Visit - Thursday 15th November
Colin and the rest of the crew (more pictures anyone??) spent an enjoyable evening sampling the brews from the Purity Brewery, after the obligatory tour (of course!).

Needless to say there were few volunteers to drive that night!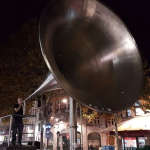 International Trip to Brussels - 20th to 23rd September 2018
Twelve of us went on the Eurostar on the Thursday morning from St Pancras to Brussels, Waterloo and Ghent. It was tinged with sadness at the start because our Chairman Barry was delayed because he went to Sue Strutt's funeral on the Friday.

In Brussels we met up with Greg Fanning, who was already there for his work.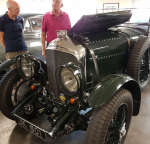 Prestige Car Garage visit and drive - 19th July 2018
Twelve of Shirley's petrol-heads went to the Prestige Garage in Bromsgrove, and even got to drive one or two of the rollers!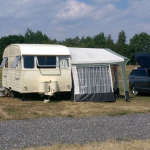 4 Clubs Camping Weekend - 6th, 7th, 8th July 2018
Our joint camping weekend saw 5 couples enjoy the sunshine - and England quarter final - near Wem!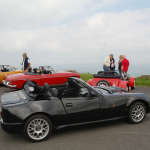 National Classic Car Rally
Several of our own petrol heads went off to Cardiff for a weekend of classic cars and seeing the hills, valleys, and some of the sights on offer!
There was the usual wide variety of cars and we met up once again with ex Shirley Late Knight Colin Turton - in his lovely 'E' Type Jag - and of course many others who have now become good friends of ours!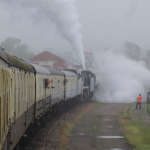 Steam Railway Gala Day
Several of us, along with some of our partners, headed off for a day out on the Gloucestershire Warwickshire Steam Railway. The weather was very overcast and damp to begin the day, but gradually cleared to sunshine later on.
Index - Last edited 02 March 2019