The Year's Event Reports 2018 - 2019

This is the Event Reports index page for 2018 - 19 and to view the report click on the relevant link below. There is (or should be!) a RETURN link which will return you here, a BACK and a NEXT link that will take you to the previous or next event chronologically.
To return to the MAIN INDEX page CLICK HERE.
Click on the event name or the photo to take to you to the main report for the event.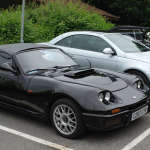 Prestige Car Garage visit and drive - 19th July
Twelve of Shirley's petrolheads went to the Prestige Garage in Bromsgrove, and even got to drive one or two of the rollers!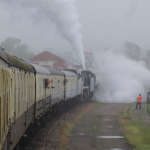 4 Clubs Camping Weekend - 6th, 7th, 8th July 2018
Our joint camping weekend saw 5 couples enjoy the sunshine - and England quarter final - near Wem!
Index - Last edited 21 July 2018