Report provided by Alan Short, who also (of course!) provided the photos!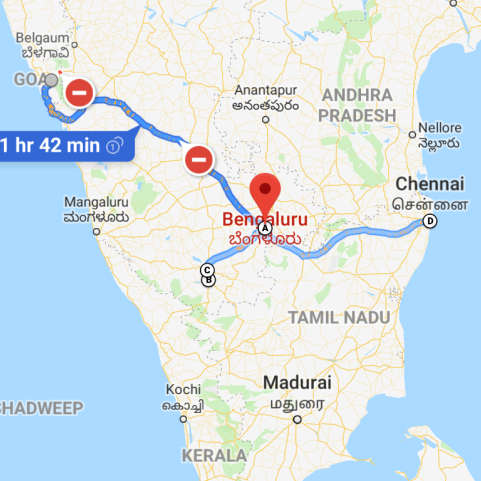 In Alan's words:
"13 members of Shirley 494 Clubs went to the World94 tour of India in Feb2019. World 94 is made up of 9 countries all with the number 94 and each year one country hosts the others.
This year was hosted by Madras Round Table94 and 20 of them flew over to Goa to meet us at the fantastic 5* Leela Hotel where we had cocktails, hippy parties and beach time.
We then flew over to Bangalore starting with a party in a converted open air (roofless) brewery and then a coach trip to the luxurious Kabini hotels for safari trips where we saw elephants, tigers and buffalo.

Next stop was the historic Palace of Mysore, market trip and whisky tasting then back on another flight to Chennai (used to be known as Madras) where we were home hosted for the weekend. Most hosts had big houses and servants and drivers to attend to all needs - very different to UK life. The Chennai weekend included beach games, pirate party and cocktails.

At the Sunday RT business meeting each chairman recounted their table exploits of the year where Chris Marin talked about Shirley RT and the beer festival.

The final night Gala party was spectacular with everyone in Indian or Western formal outfits. Each Table did a sketch to entertain the audience and the UK did a sketch about Brexit.

A few went on a post tour of the golden triangle and the Taj Mahal.

All in all a fantastic holiday and world meeting organised by Madras RT94. Thank you once again for memories of a lifetime."
For more, I suggest you peruse the photos (and captions) below...