Photos courtesy of Peter Davies (anyone have more?)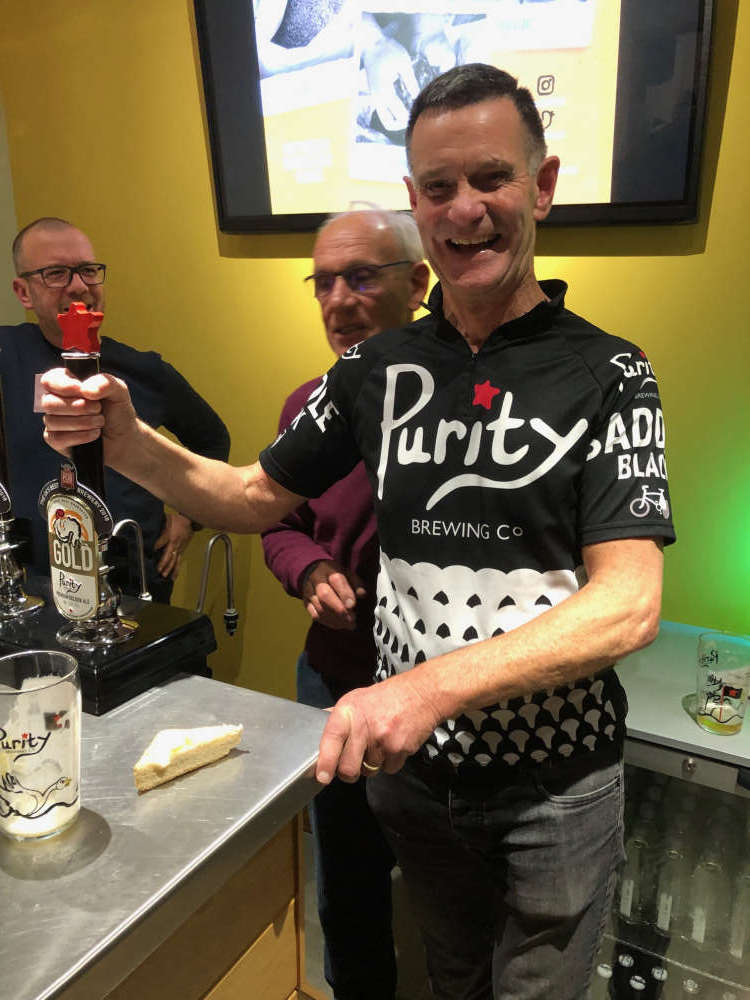 Colin and the rest of the crew (more pictures anyone??) spent an enjoyable evening sampling the brews from the Purity Brewery, after the obligatory tour (of course!).
Needless to say there were few volunteers to drive that night!
At the end of the evening .....