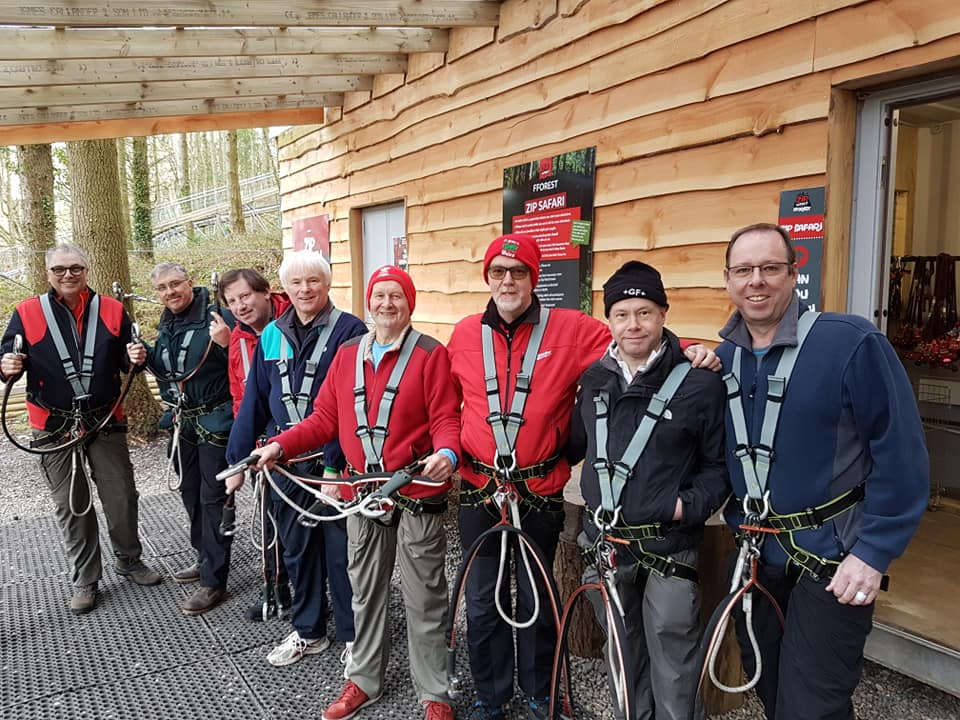 Twelve intrepid (or should that be crazy/mad?) members headed off into deepest darkest Wales ... well ... all right, Betws-y-Coed, for a weekend to rival the good old Wales Weekends of those days when we were still actually in Table!
It goes without saying a good, if tiring, time was had by all and there was still plenty of time to spend recounting our various exploits in the bar afterwards.
There was a whole morning spent on zip wires (at Zip World) and there was even a toboggan/roller coaster on which we had 3 runs!
The Saturday afternoon had 8 of us spending about 5 hours in the slate mines walking, paddling across an underground lake, climbing an underground waterfall, and a few other challenges along the way.
Sunday morning saw 7 of us donning wetsuits for a 4 hour 'gorge scrambling' session, basically walking up a stream/river bed, swimming in plunge pools, and climbing very wet waterfalls! A great and very enjoyable (if cold!!!) morning for most!
A breakaway group spent their sessions walking round various parts of the valleys while the rest of us got on with the more strenuous activities!
For more, I suggest you peruse the photos (and captions) below.