The Year's Event Reports 2006 - 2007

This is the Event Reports index page for 2006 - 07 and to view the report click on the relevant link below. There is (or should be!) a
RETURN link which will return you here, a BACK and a NEXT link that will take you to the previous or next event chronologically.
To return to the MAIN INDEX page CLICK HERE.
Click on the event name or the photo to take to you to the main report for the event.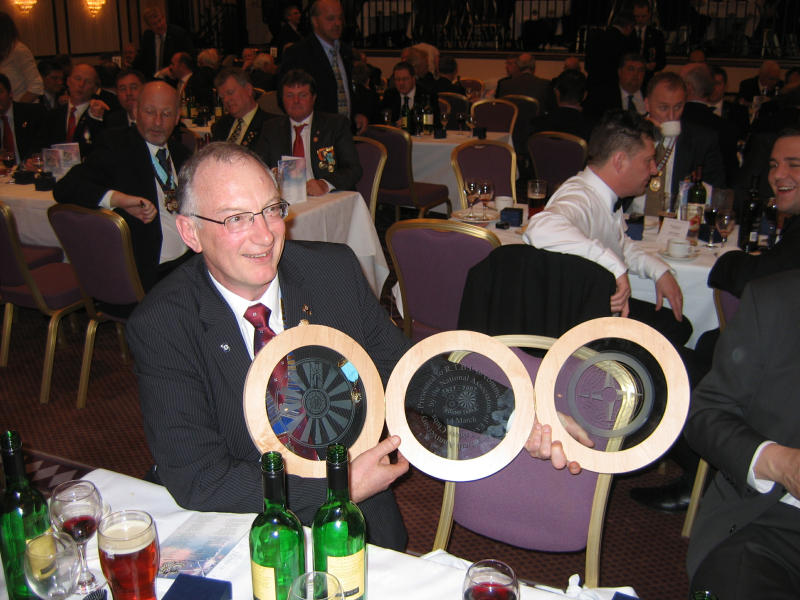 Round Table 80th Charter Lunch (24th March 2007)
Shirley Round Table and Late Knights went off to the Motorcycle Museum for lunch with Phil the Greek....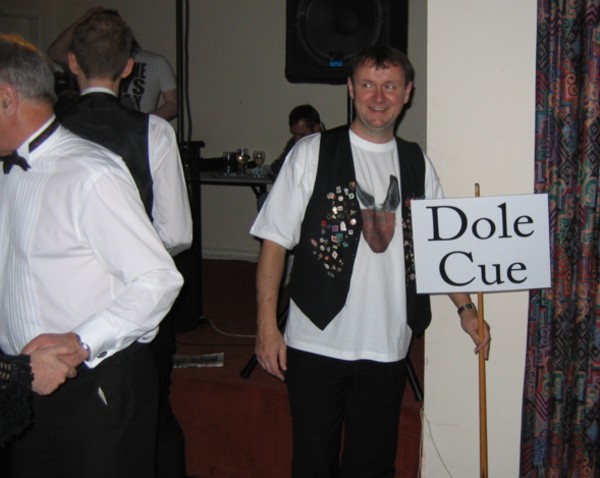 Shirley Round Table Ladies Night (3rd February 2007)
Shirley Table's Ladies Night was held at the George Hotel (or whatever it is called these days..) and there was yet another excellent turnout, with 104 in attendance!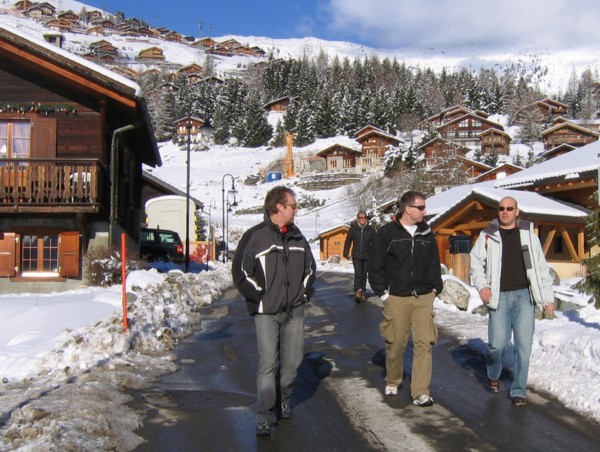 Ski trip - Verbier, Switzerland (27th Jan to 3rd Feb)
There were four of Shirley's finest (?) who went on the piste in Verbier, Switzerland. Dave Johnson organised the accommodation and transport. Martin Williams, Chris Head and Shirley Tabler Steve Hilditch made up the four.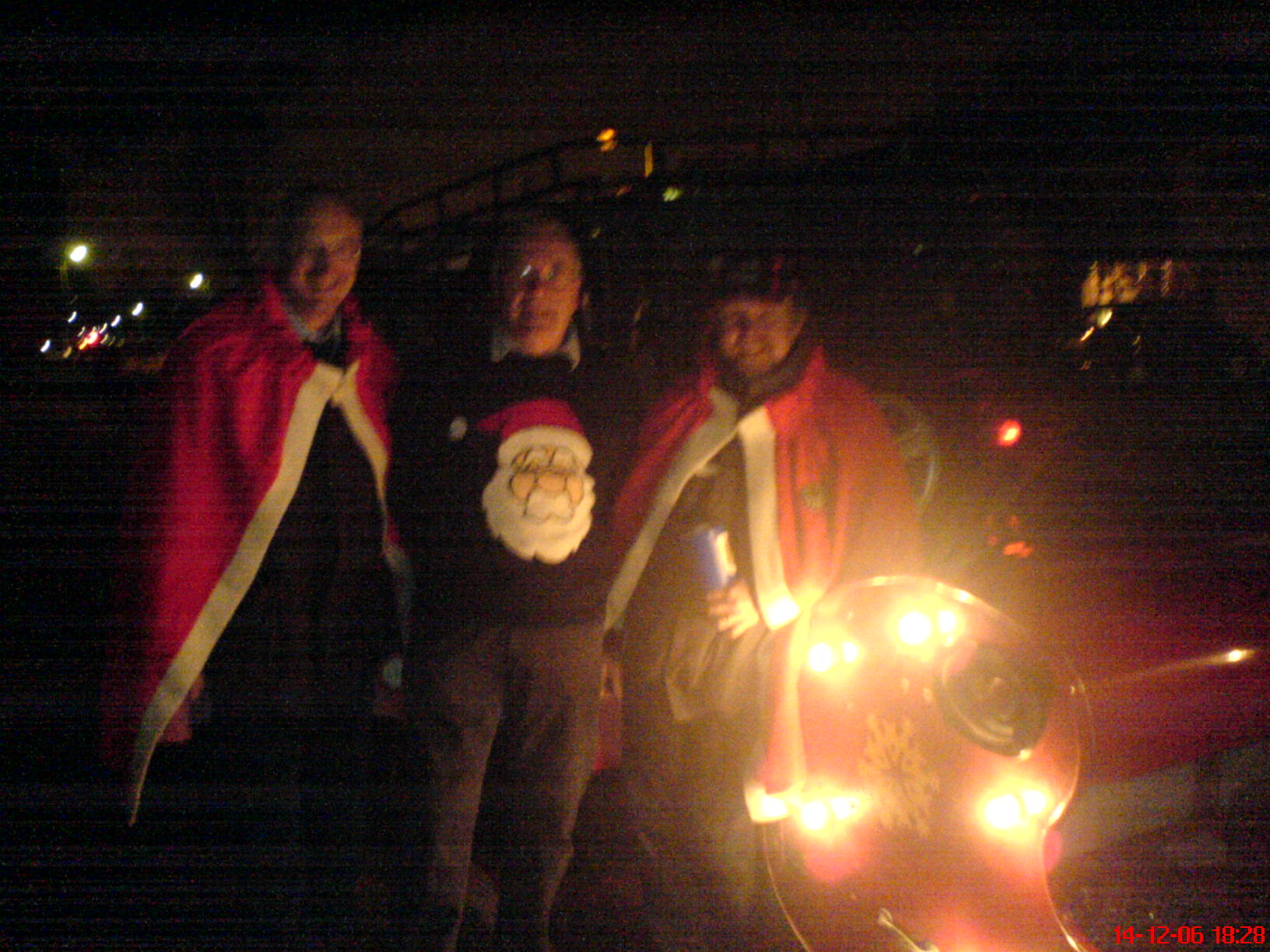 Carolling - December 2006
During Carolling this year we raised £676 in one evening. What heroes!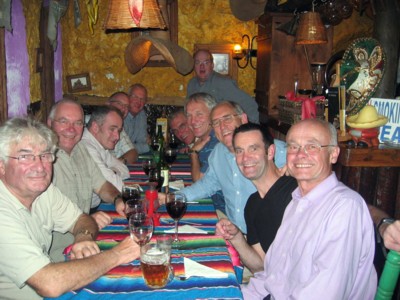 Nerja trip
- November 2006
The "Nerja 12" invaded the place, but luckily no one seemed to notice. Here are some pictures of their exploits .... (?)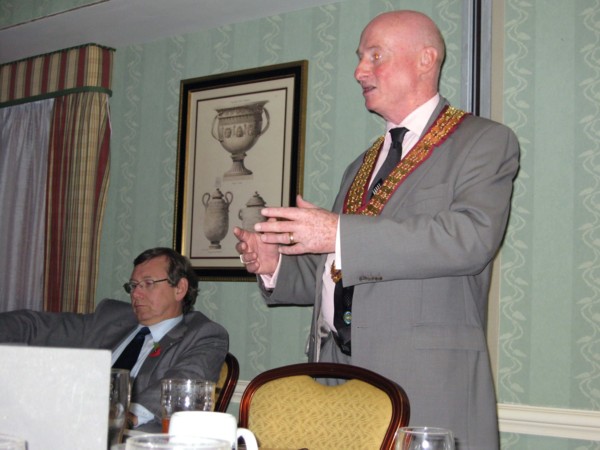 National President Visits Shirley Late Knights
Shirley Late Knights were delighted to welcome the National President Ian to our November meeting at the Renaissance Hotel in in Solihull. In addition, he was accompanied by 2 past National Presidents, Paul Cammis and Gordon Mcnab, which contributed to a very special evening for our club.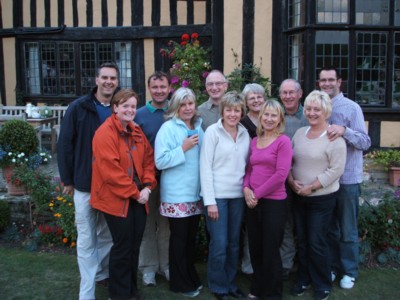 Twelfth Night in the Park
Another summers eve in an Elizabethan garden watching Shakespeare's Twelfth Night, drinking wine, good food, mulberry picking in the intermission. It must be how the aristocracy live every day. Good enough even for tangent.
Index - Last edited 9th February 2007