Event - National President Visits Shirley Late Knights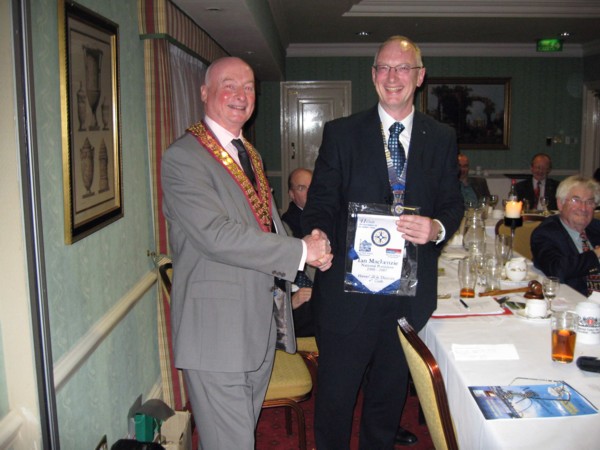 Shirley Late Knights were delighted to welcome the National President Ian to our November meeting at the Renaissance Hotel in in Solihull. In addition, he was accompanied by 2 past National Presidents, Paul Cammis and Gordon Mcnab, which contributed to a very special evening for our club.
Traditionally, our November meeting is known as the 'Friends of Shirley 41CLub Night', where all past members of our 41Club who remain on our 'Friends' register are specifically invited. Of course, this includes a number of past members who have transferred to other clubs in other parts of the country, which results in a splendid evening of fellowship where old friends catch up on everyone's latest news.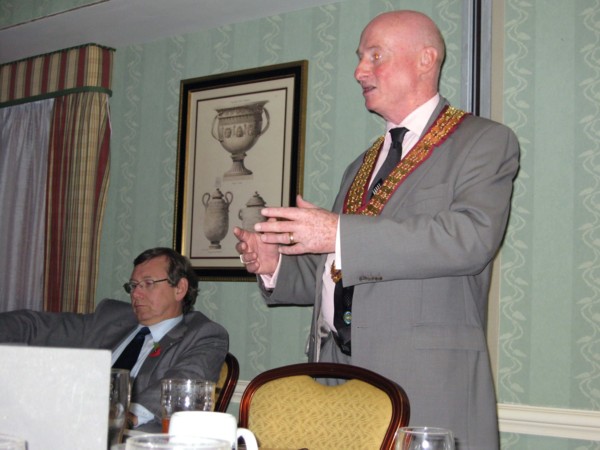 This year, with National President Ian as our guest speaker, the evening took on a different format. Rather than Ian giving us his traditional speech, our chairman, Howard Cartland, decided on a slightly unusual format for the evening, by inviting Ian to hold an open forum with any questions relating to 41Club coming from the floor. This proved to be a very successful evening, as you may guess, with lots of lively debate with Ian fielding many questions ranging from Open Membership to the format of National Conference.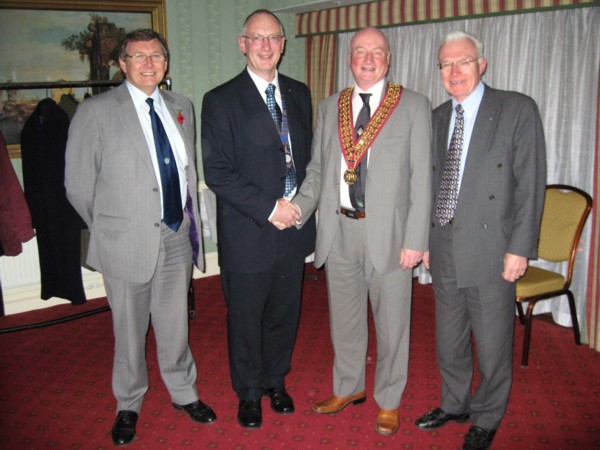 Ian performed superbly, putting forward very positive ideas for the future of 41Club - our members certainly feel that the Presidency is in very capable hands. A most enjoyable evening was had by all; it was a night to remember and big thank you must go to Ian and his two supporters, Paul & Gordon for taking the time out to visit us.
RETURN
BACK
NEXT
20 - Last edited 9th February 2007