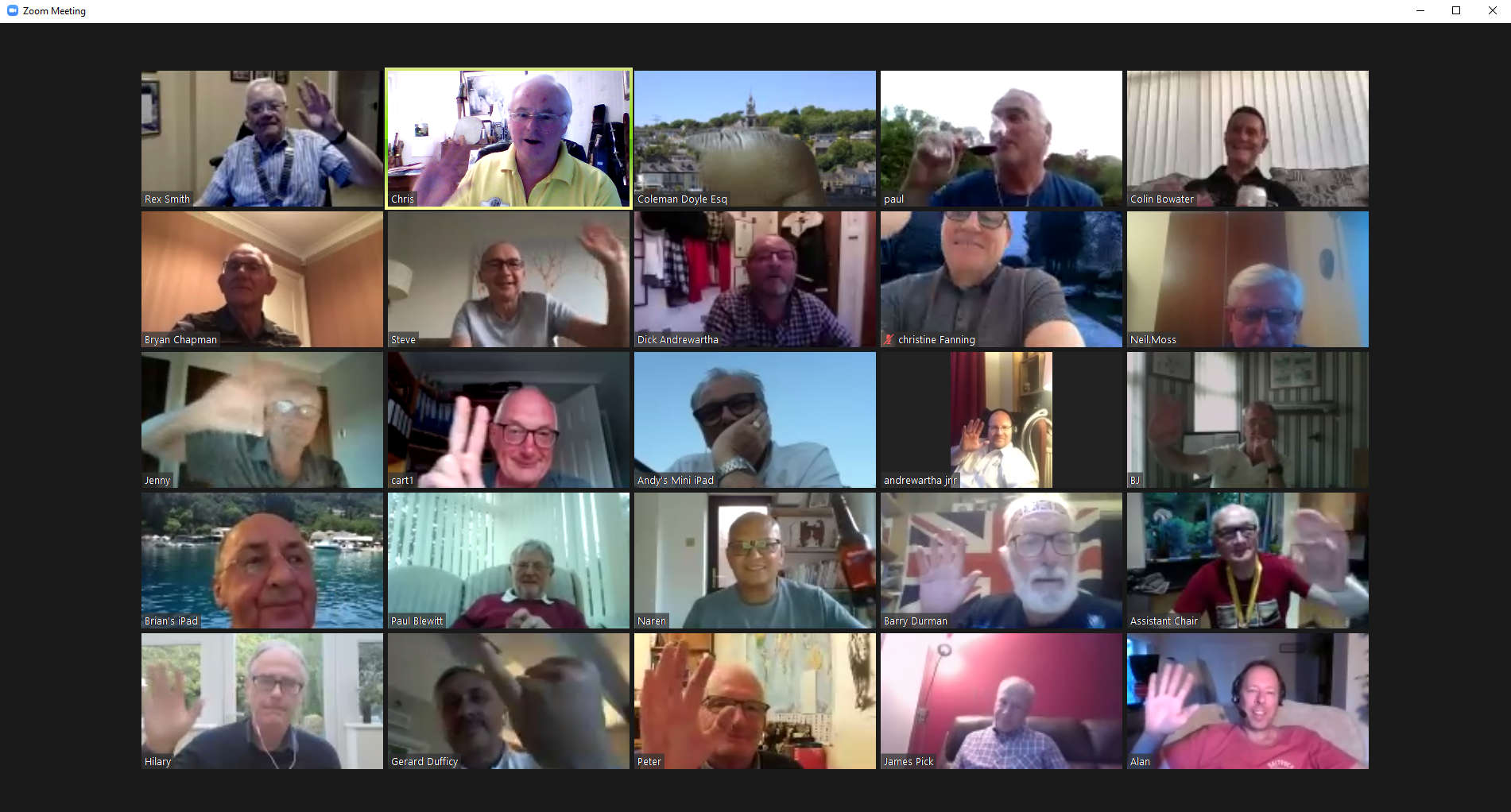 After some discussion we finally decided we would get together for a meeting Online using ZOOM and hosted by Rex.
This was for our first meeting of what should be the 2020-21 year but due to the lockdown situation we decided it would be better to hold a more formal AGM style 'handover' meeting as soon as practically possible after the lockdown situation will allow. This is unlikely to be before our dinner meeting due on 3rd September, and could be in October, or even November!
Anyway, we managed to conduct a little business, the meeting followed some sort of pattern, and most members seemed to be able to follow what proceedings there were! There was even some banter along the way!
The 7th May meeting had around 35 attendees, so was felt to be a success. This is shown when you view the first 2 pictures below.
Rex decided in his wisdom to hold a Countdown style quiz once basic business was concluded but this seemed to quickly disperse at least half the members! (Probably most of the rest had fallen asleep!)
However, the general consensus seemed to be that it had gone much better than anticipated, thus we will continue with this method to hold meetings until such time as lockdown restrictions end.
Having found this meeting successful, Rex again invited those that wished to attend to another meeting on the Third Thursday on 21st May, for an hour of 'catch up and banter'. Amazingly 18 members attended this! So more to come, it seems! The 3rd picture shows everyone who attended that get together!
For more, I suggest you peruse the photos (and captions) below.