Report courtesy of Rex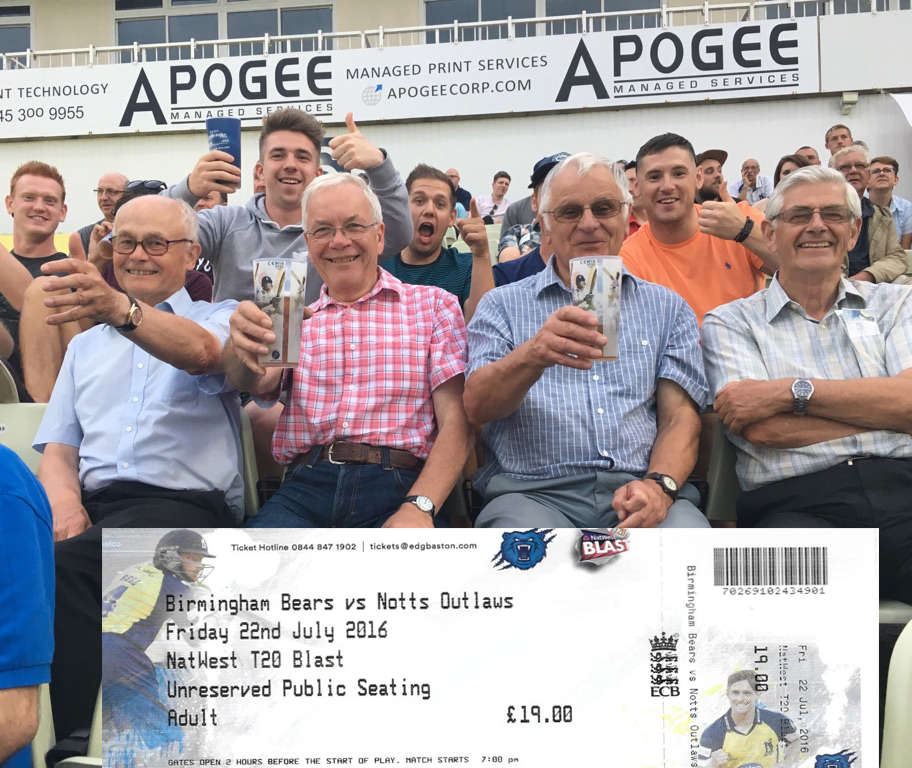 On Friday 22nd July Dave Brewin, Dennis Pick, Bruce Wilson and Rex Smith went to the Phil Jones Memorial cricket evening at Edgbaston. We saw the Birmingham Bears narrowly beaten by the Notts Outlaws in a very exciting match on a warm dry evening.
The crowd were great and we sat with a load of chaps on a stag night out. Apparently the choice was the cricket or fishing!

The beer flowed, voices were lost and we raised a toast to Phil. A great night.