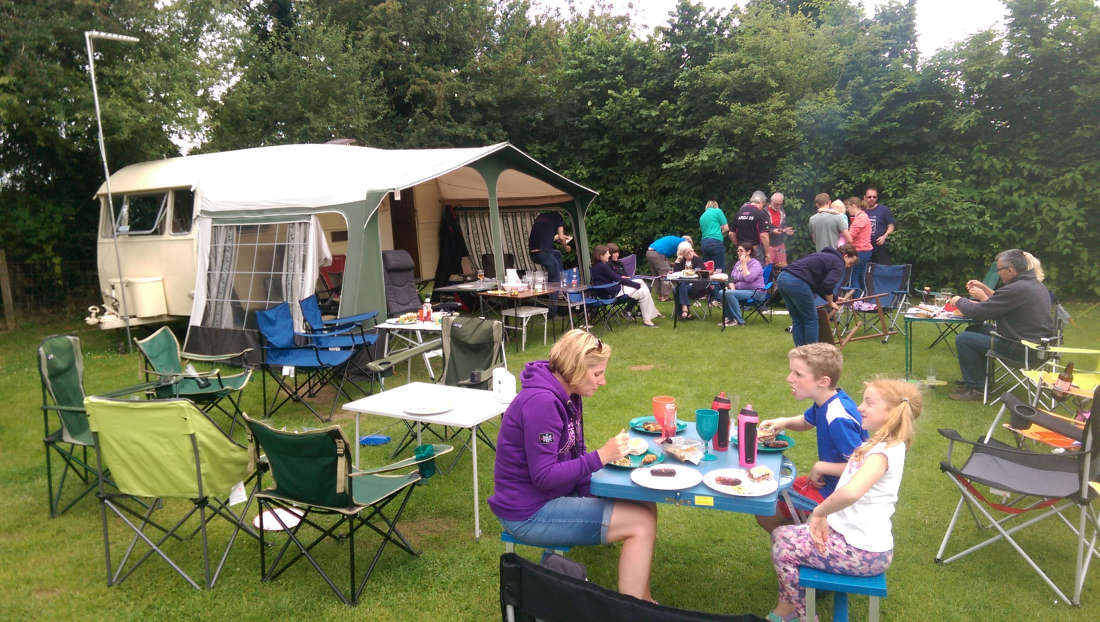 About 15 to 20 units pitched up at Charlbury Campsite for the Four Clubs Camping weekend.
Yours truly (your Webmaster!) arrived on the Thursday morning as the advance party and to try to keep our area clear of other campers.
On Friday everyone else arrived and by about 8pm all were on site and pitched, and we spent the rest of the evening in the usual chatter.
Saturday meant an expedition to Minster Lovell Hall and church, then a lovely pub lunch. This was followed by a tea stop in Burford before returning to site ready for the evening Chairman's Nibbles and then the barbeque.
Much drinking and chatting went on, including a late night whisky and whiskey tasting session!
The following morning there were remarkably few sore heads and, after the usual cooked breakfasts/brunches, everyone began packing up and leaving.
Once again, a great family weekend where we get to meet many of the families within our 4 Clubs group.
For more, I suggest you peruse the photos (and captions) below.