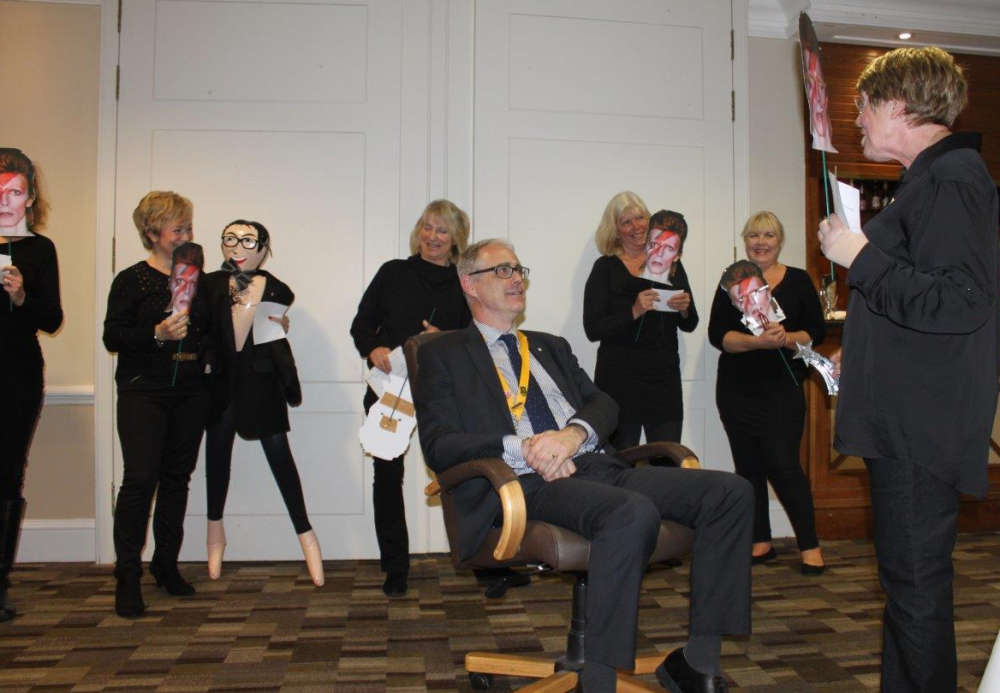 An interruption from the ladies of Shirley Tangent made this event rather more interesting! They seemed to be accompanied by several David Bowies ...
They wanted to welcome Nigel into the Chair.
The rest of the evening went according the usual plan (and chaos?!) with Ian in charge and thanking his Council members for all their efforts during the year.
He then couldn't put it off any longer and reached the point at which he finally handed over to Nigel.
All photos courtesy of Alan Short Photography Inc.