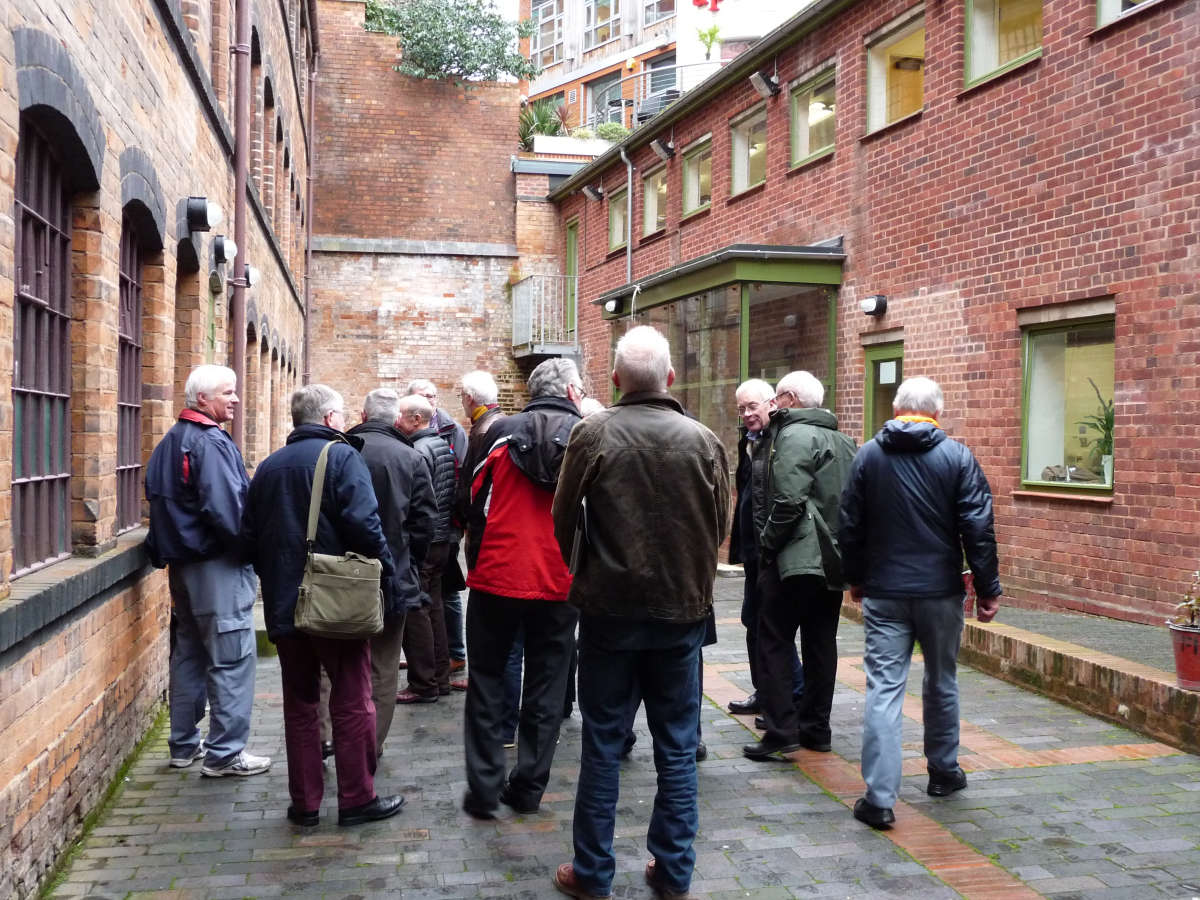 This was a slight deviation from the norm where instead we met for a lunchtime pint and food, followed by a visit to the Newman Brothers Coffin Works Museum. This is situated on Fleet Street right in the heart of Birmingham and on the edge of the Jewellery Quarter.
We were taken on a very fascinating tour of the old works which apparently lasted about 2 hours, although seemed far shorter (to this correspondent, anyway!).
We were shown where how the stampings and coffin ornamentation pieces were made and even got to have a go as well! There was even a table where you could handle many different samples.
There were even some of the 'gowns' (shrouds) available to feel and try out for size!?!?
Anyway, an enjoyable lunchtime and afternoon visit, rather different from our usual evening events!
For more, I suggest you peruse the photos (and captions) below.