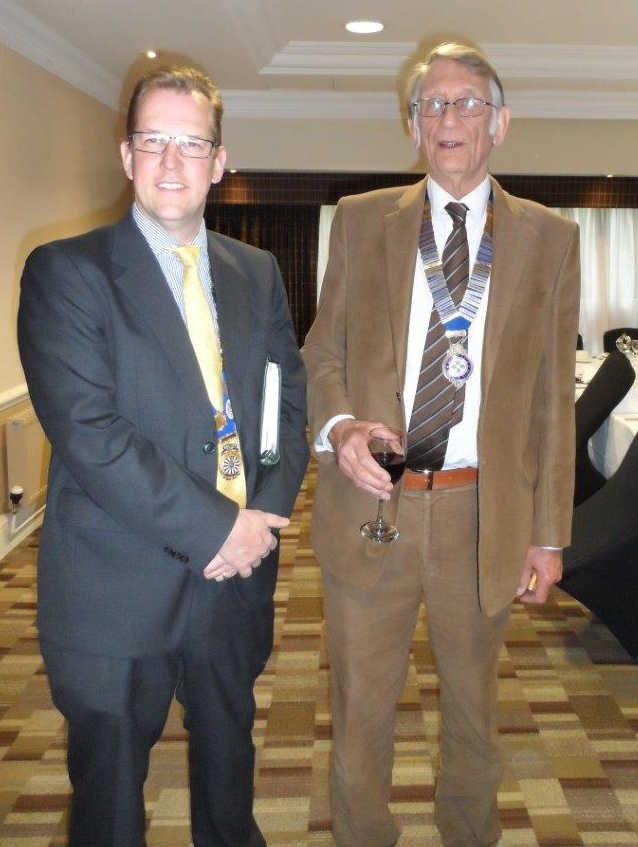 Our first meeting since the AGM saw our Chairman welcome the Chairman of Shirley Round Table - Mark Irvine - to the meeting.
We had our usual meal (not chicken!) before our 'speaker' for the evening - 'The Fool Monty' - had us throwing our balls around.
An entertaining evening was had as everyone (that wanted to) got a chance to try juggling and many 'first timers' were getting some idea before the evening was done.
We even had several awards to show off that were presented at National Conference in April, where it seems our attendees grabbed 4 out of only about 6 or 7 National Awards! Well done SLK!
There was the National Community Service Award for the fund raising we did for the Blood Bikes that Martin Williams is part of. Then there was the National Website award to Chris, your webmaster. And last, but not least, the Team Trophy for the National Conference Golf Competition as well as the Individual Trophy won by Howard!
For more, I suggest you peruse the photos (and captions) below.