Photos courtesy of Alan Short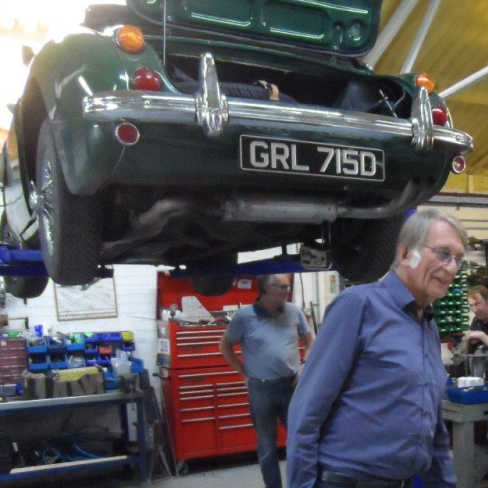 Ian arranged an interesting visit to somewhere close to his heart - JME Healeys - a restoration workshop for the good old classic Austin Healey!
According to the photo he nearly had a car land on his head ... (?!)
Anyway, a good venue with lots of talk about cars!
For more, I suggest you peruse the photos (and captions) below.