Report courtesy of our foreign correspondent Rex Smith!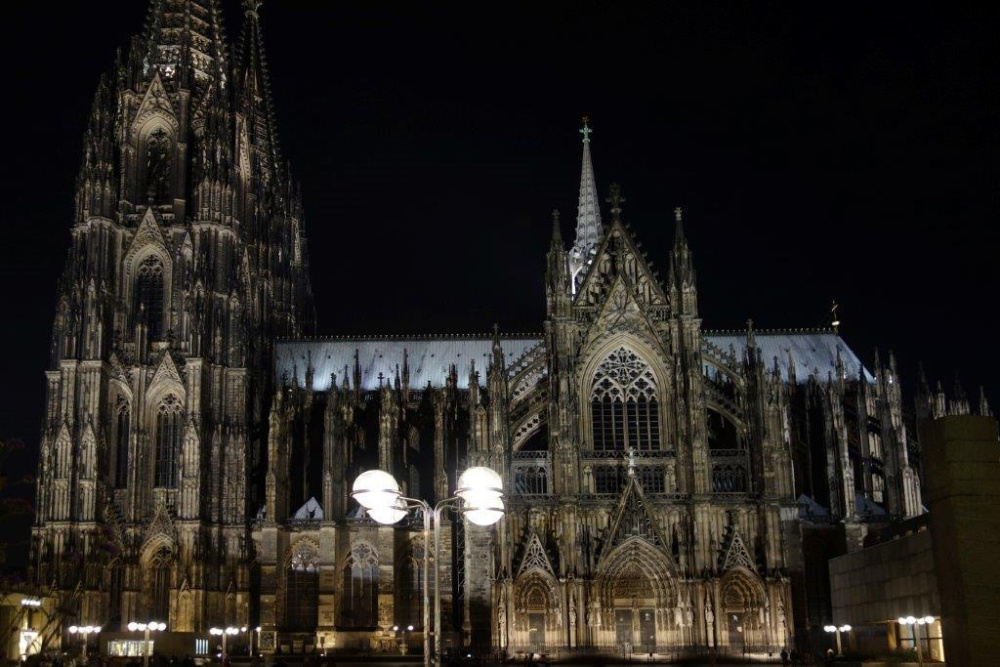 Our Chairman juggled his Travel Agent's hat and his 41 Club Chair hat to take us to Cologne in October 2014. An advance party went out on the Thursday to work out the best places to go for the main party travelling over on the Friday. The lads visited the worlds No 7 most boring museum of Romano Germanic artefacts on the Thursday and the grimmest Gestapo museum on Friday. They also discovered Weiss beer for the undiscriminating and Kolsche for those with a discerning palate.

On Friday the remaining party arrived and we had an open topped tour of the city. In the evening we met in the bar on the 12th floor of the hotel before going out for beer and food.

Saturday saw us take a train to Konigswinter and then the cog railway to the top of the Drackensfel mountain. We returned from Konigswinter by ferry boat down the Rhine. That evening most went out for a meal, some fell by the wayside when others went to a series of bars. On their return to the hotel a select few "got into" a party which finished at 4 am.

Sunday morning we were supposed to be picked up by a transfer bus which unfortunately had gone to the airport by mistake. Emergency hairy taxi rides got us to the flights for an easy trip home.

Another great trip!
For more, I suggest you peruse the photos, not forgetting the captions, below. Both courtesy of Rex