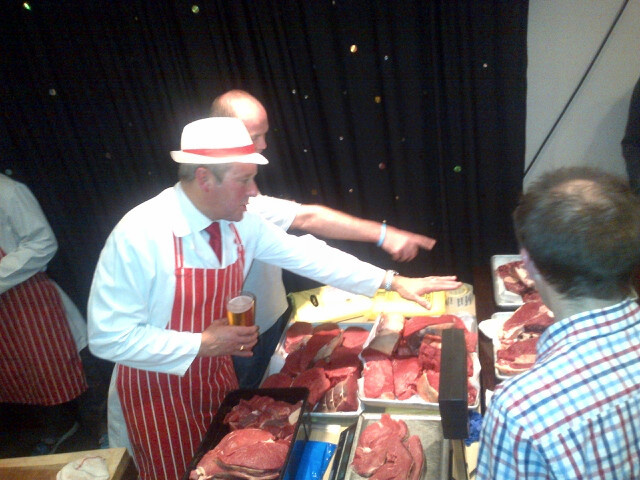 Some of us joined Shirley Tablers on what turned out to be something of an Area event at Moseley's 'Beer and Butchery' evening.
A local butcher (well known to one of the Moseley Tablers) brought along a whole hind quarter of a beast and proceeded to cut it up to demonstrate where the cuts of meat came from.
Needless to say this was a rather different event and was quite popular. Many questions were asked throughout the demonstration.
Also, at the end of the evening we all got to take home some beef.
There were joints, t-bone steaks, sirloin, etc etc. Plenty to go round!