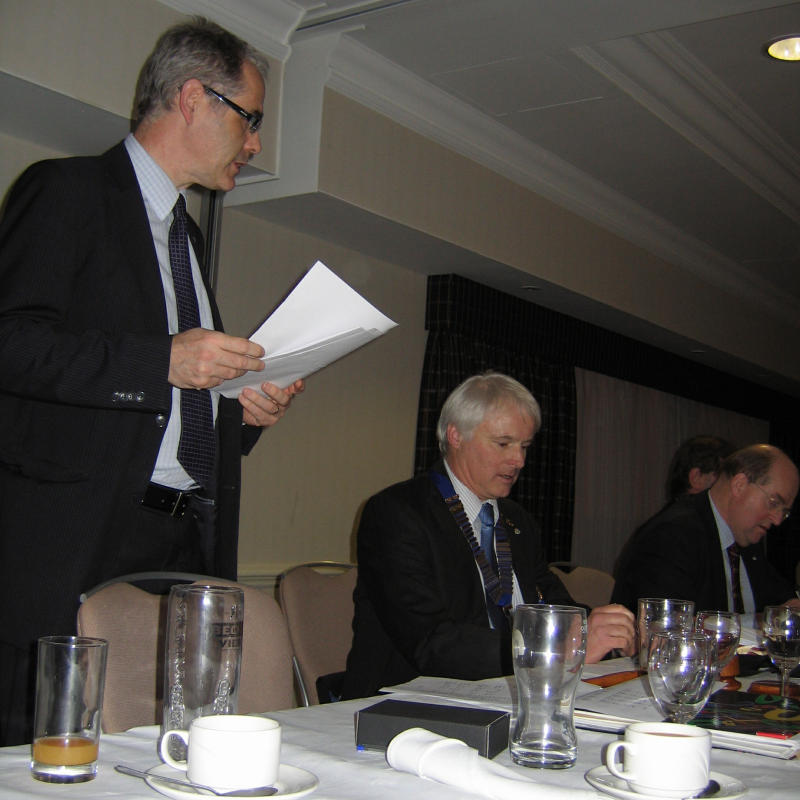 Once this was completed the outgoing secretary still had to contend with the nominations for the remainder of the Councillors and Officers for the Club.
Meanwhile Chris is busy trying to work out whether sitting in the Chairman's seat is actually such a good move!
Anyway, finally Nigel finishes shuffling the paperwork and Chris is now able to ...