Event - Table Ladies Night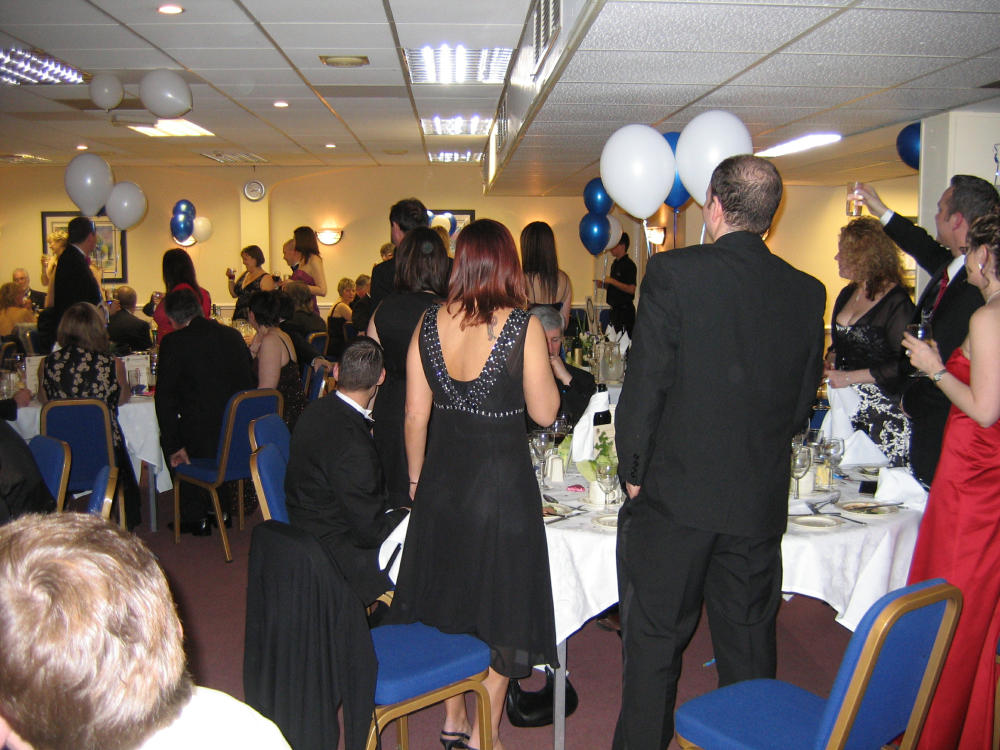 The evening got under way with the usual chatter, in other words most of us talking the usual ......
Once we were all called to dinner there was much of the ritual "wine taking ceremony" as seen here ....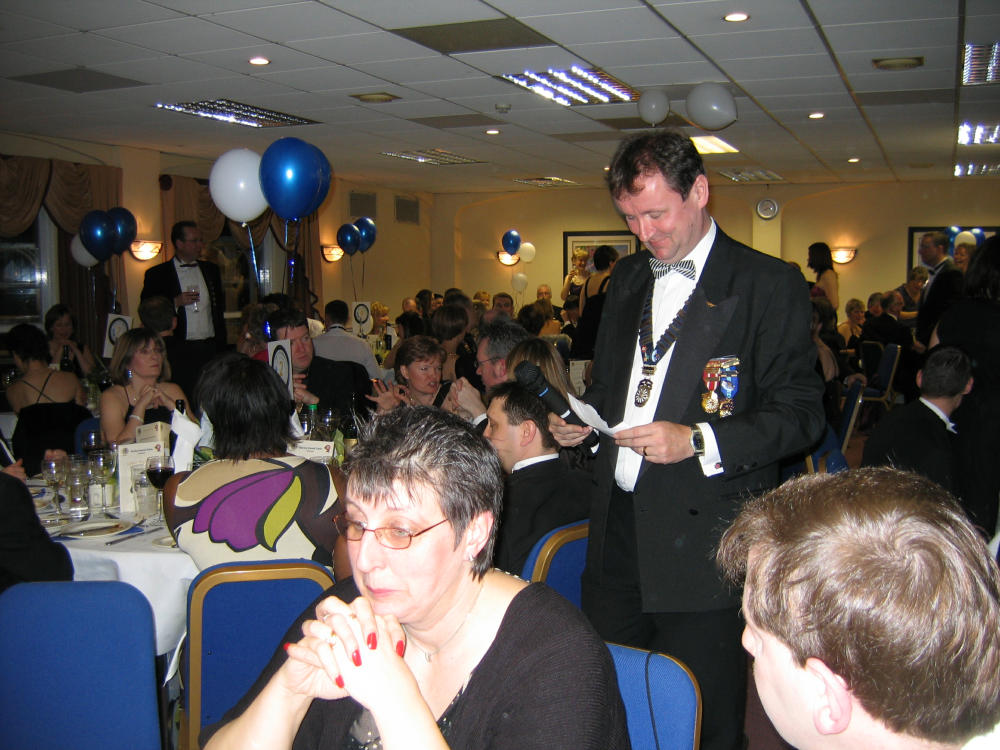 The "taking wine" slips were all put in Richard's care for some reason (who's great idea was that?!), and here he seems to be deciding how to reword someone's work of literary genius ....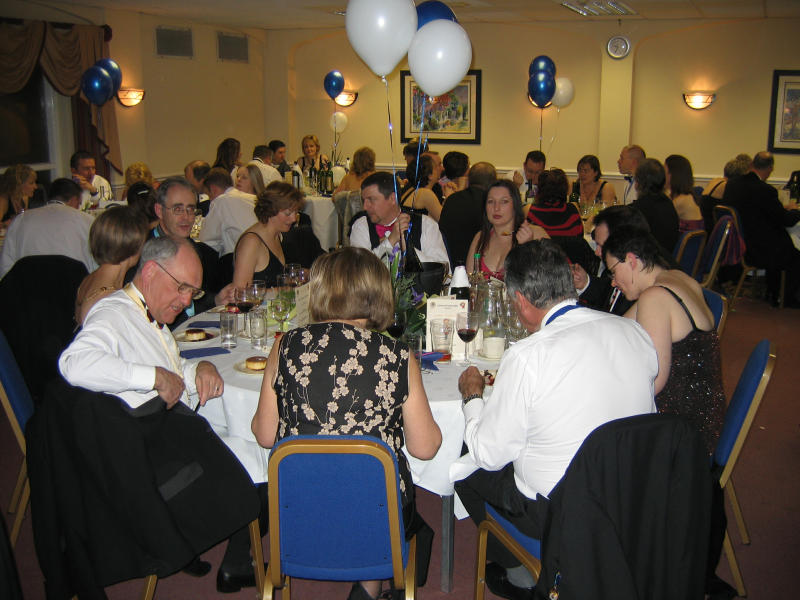 Top Table were obviously paying full attention to the proceedings ...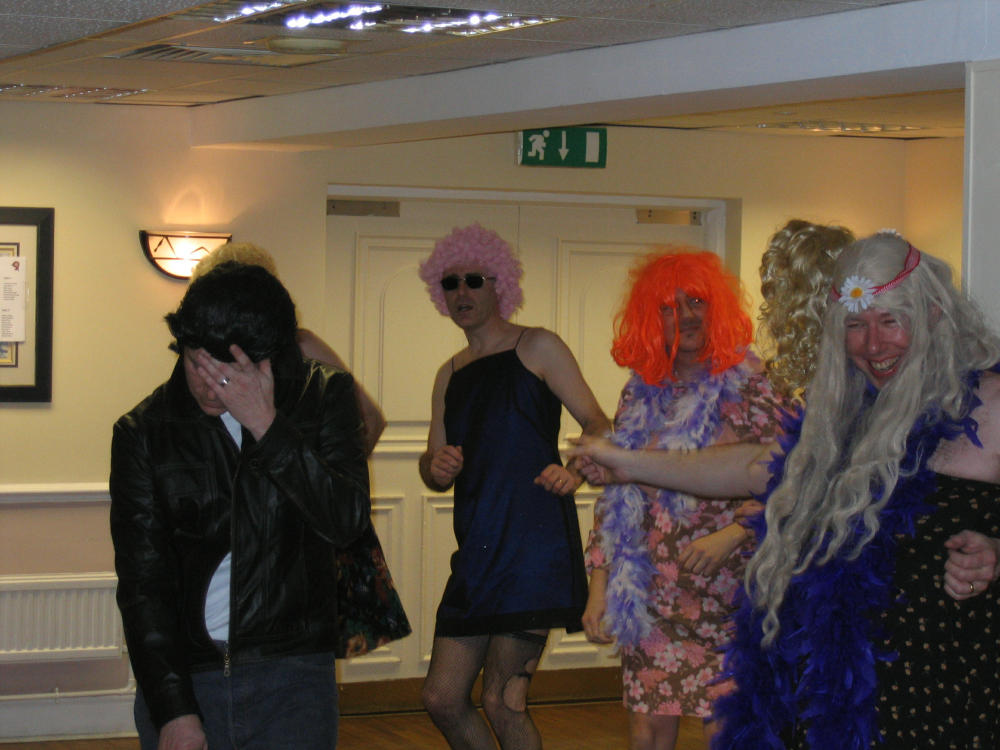 There was a rather unique cabaret act.
Steve is obviously overcome by the rather remarkable looks of the redhead ... a face once seen ... you wish you hadn't ...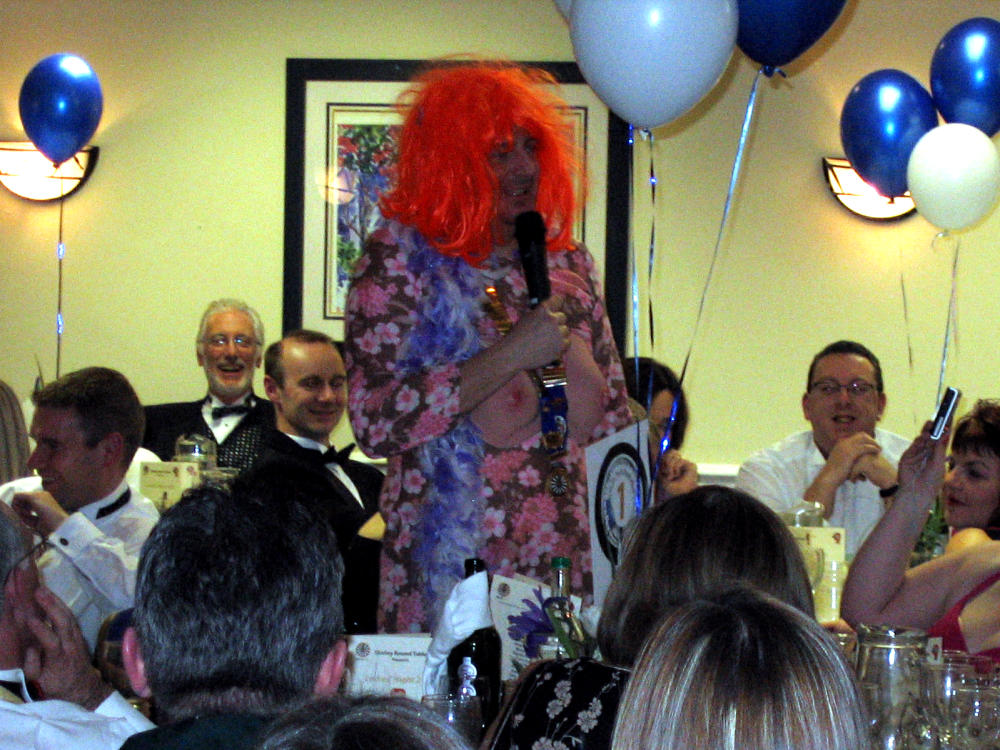 ... but then, with attributes like that on show, would you still be looking at the face?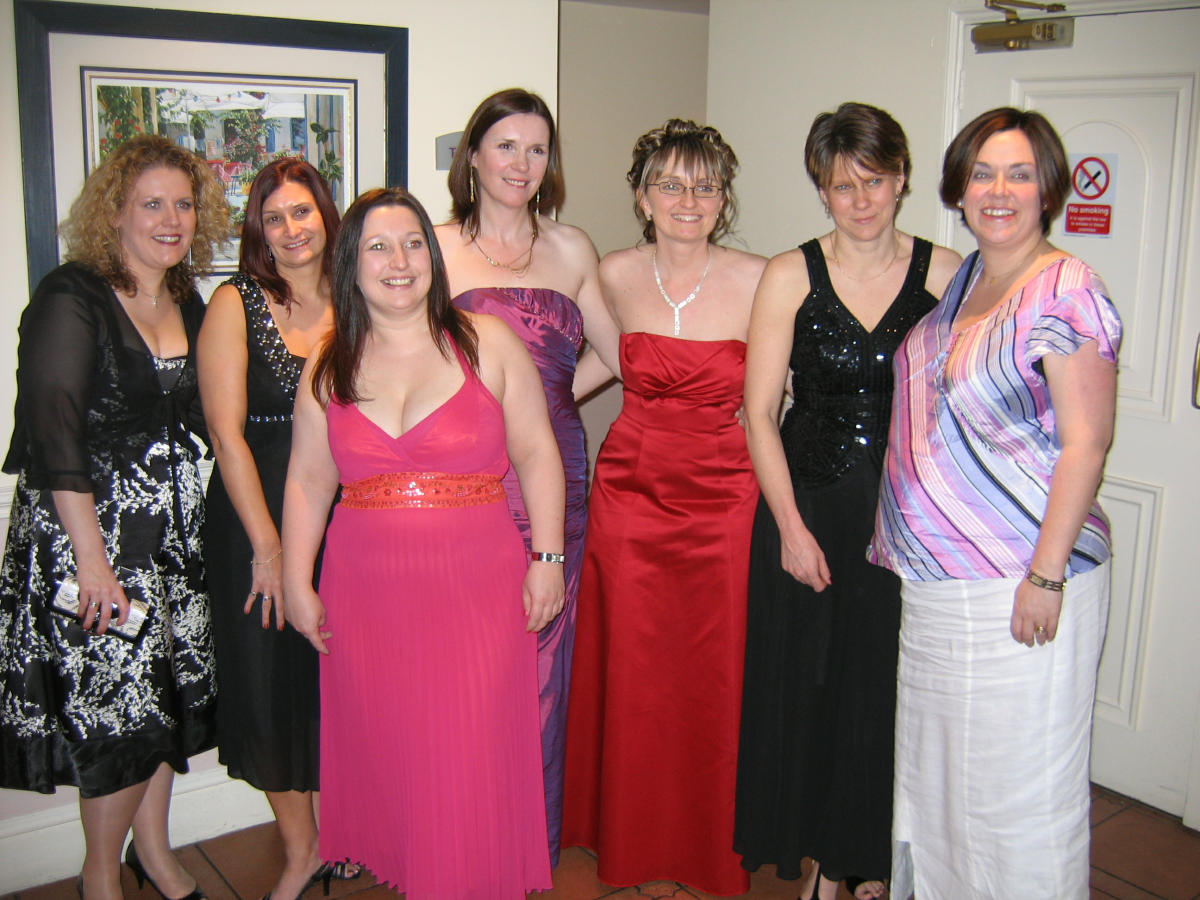 This is a photo showing seven of the twelve recently inducted new Circlers over the past few months.
Circle numbers seem to increasing rapidly, and there is a rumour being spread that their numbers are now greater than Table!
Maybe Shirley Late Knights need to check up on this by talking to some of them ...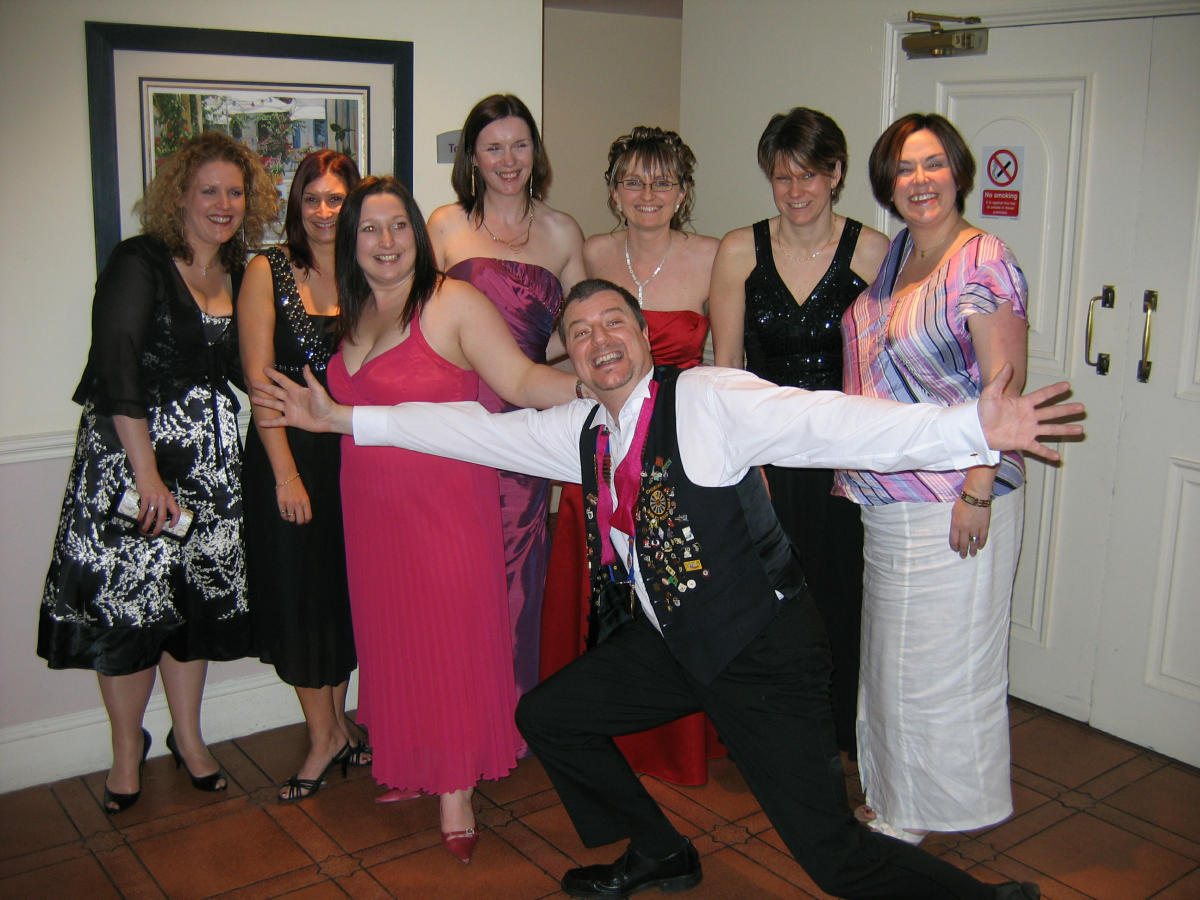 ... before the Table Chairman scares them all away!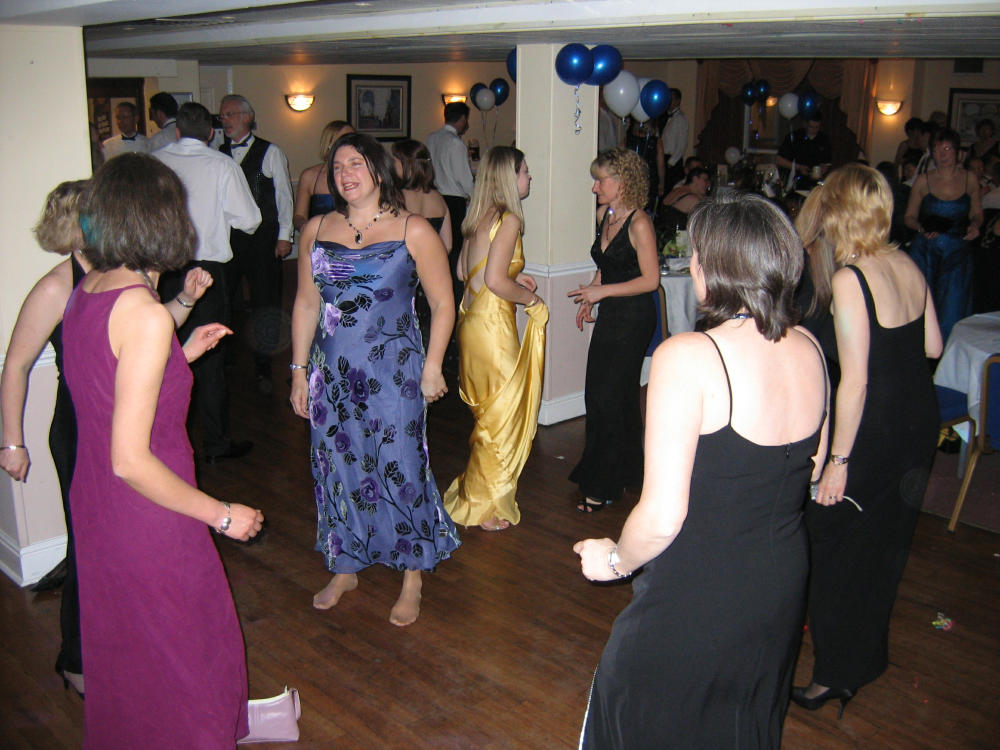 Even though the Table Chairman tried to do his thing, they all stayed on and seemed to be enjoying themselves.
This was taken late on into the evening when it seems, many Tablers couldn't take the pace any more ...
All in all, yet another good Table Ladies Night. Well done guys!
RETURN
BACK
NEXT
7
0 - Last edited 7th February 2008