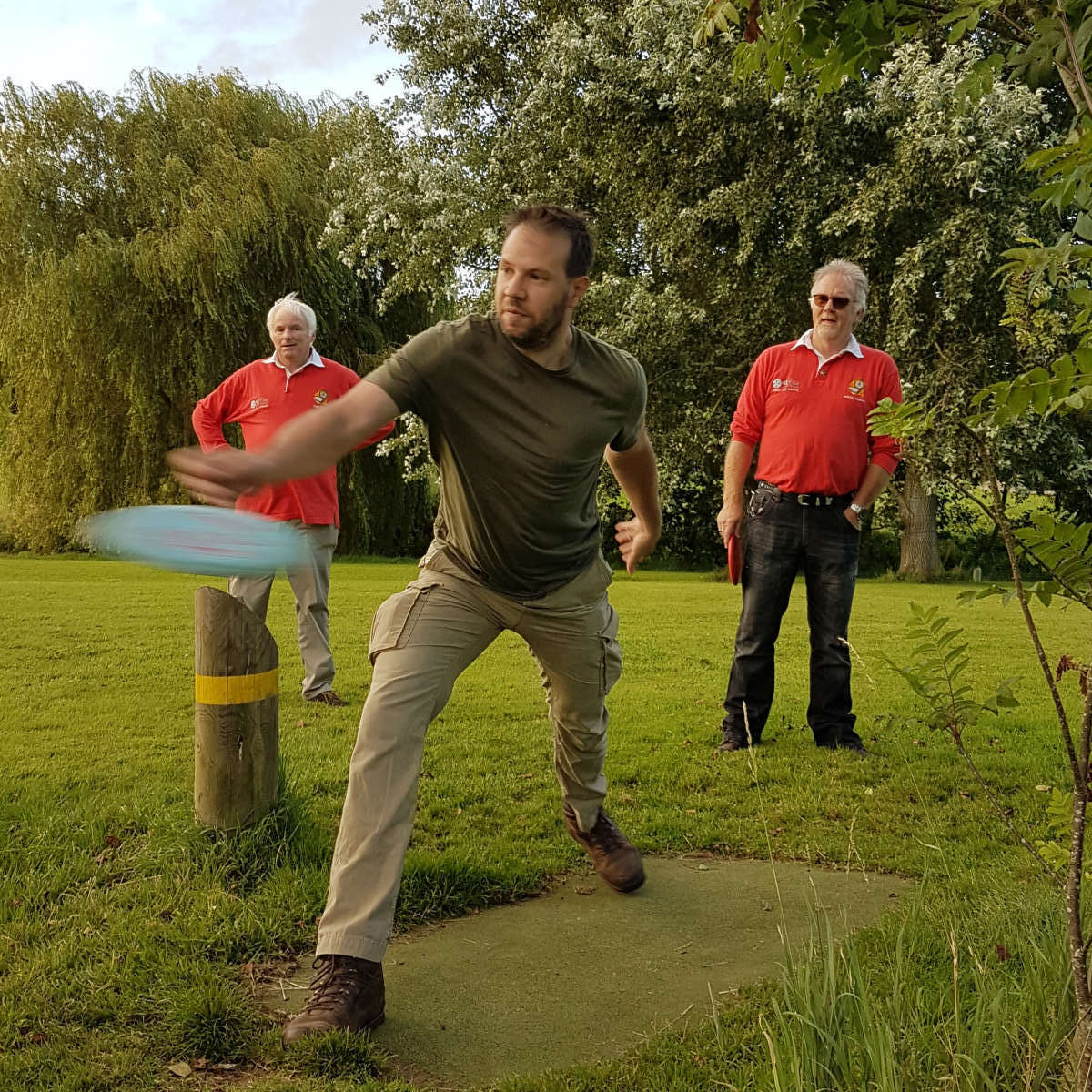 The Cec Crossley Challenge saw us playing Table at Frisbee Golf. Well there are several golfers amongst our members, but none of them attended this event!
We did have the rules explained and after some discussion ... none of us seemed to be any the wiser! However, suffice it to say we wandered about and found some baskety things that the frisbees could be encouraged to fly into.
Someone came up with a method of scoring - well, we believe it was our member Barry - so with our Club setting the formula it was therefore no real surprise when we ended up as winners!
Roll on next year, and whatever sport/game is decided as suitable!
For more, I suggest you peruse the photos (and captions) below.