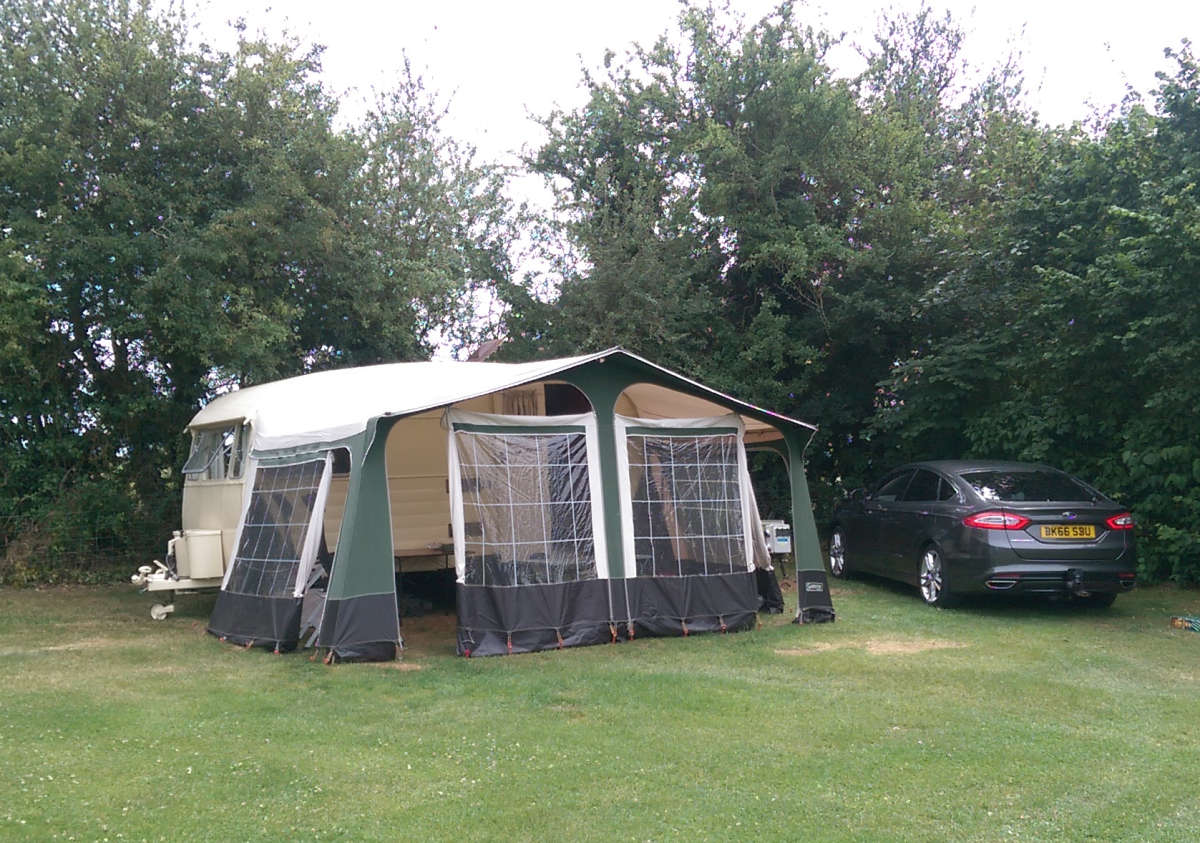 Our long running annual Camping Weekend has now become a 4 Clubs event so that all those within the Shirley family of Clubs are welcome.
This year we had a select band of just 4 couples attending, with the addition of our Chairman Paul and his wife Lesley joining us for the Saturday, for the walk to the pub for lunch!
As is traditional with this event the walk didn't QUITE go according to plan, and at one point I think the feeling was we weren't quite sure where we were ... but we did make it to the pub eventually!
Once we returned to site we set up for the tradition of the evening barbeque, before which we held a short petanque competition, which was rather well won by Barry and Rachel!
For more, I suggest you peruse the photos (and captions) below.