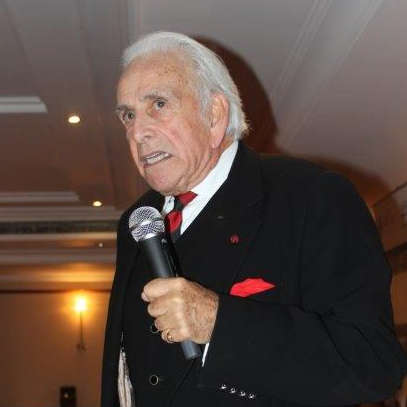 SLK organised the Inaugural Region 15 Dinner which we held at the Motorcycle Museum.
On arrival we were able to wander around the museum at our leisure, only to find Terry Cooper (Immediate Past National President) giving us his own guided tour and treating us all to his very extensive knowledge of all things motorcycle!
We also saw 41 Club Member Norman Hyde give us a demonstration of how he set a speed record on his machine 'Roadrunner III'. He later gave a short talk on the subject as well.
Then we moved to the function room for the meal, and very good it was too!
There were some very nice ladies who came round to sell us raffle tickets, and we had to put up with yet another speech by Barry!
Anyway, he kept it reasonably short and eventually we got to laugh along with good old Don McLean! The old pro has still got it, he kept us all laughing throughout his session (more than an hour I think), and kept it clean throughout!
An excellent night, enjoyed by all who attended and no doubt will encourage us to go to the next one, wherever it is held!
For more, I suggest you peruse the photos (and captions) below.