Report text and photos courtesy of Alan Short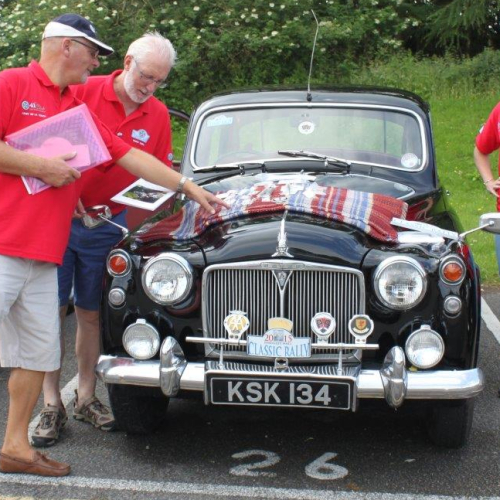 The National Classic Car Rally.
"Shirley Late Knights were well represented at the 2nd National 41Club Classic Car Rally held in Cheshire on the 4th and 5th July weekend. The meeting venue was the top notch Shrigley Hall Hotel who put on a great BBQ in their courtyard on the first night and a private function room for prize giving and banquet the 2nd evening. Those that wanted to also had a swim & sauna in the old converted church.

The Saturday morning was meet and greet the other drivers and then head off to the Anderton lift to experience being lifted 50 ft up a cliff inside a canal boat (saves building 20 locks). Then on to Jodrell Bank telescope to see the marvels of its Engineering (for those who got there before it closed!!)

Sunday was a drive through posh Wilmslow then on with a visit to see Concorde at Manchester Airport and try out the cockpit and passenger seats to experience what it was like in the supersonic era.

The weekend finished with a pub meal in a little village then off home with some great memories and new friends in 41Club ".

Regards Alan
For more, I suggest you peruse the photos (and captions) below.