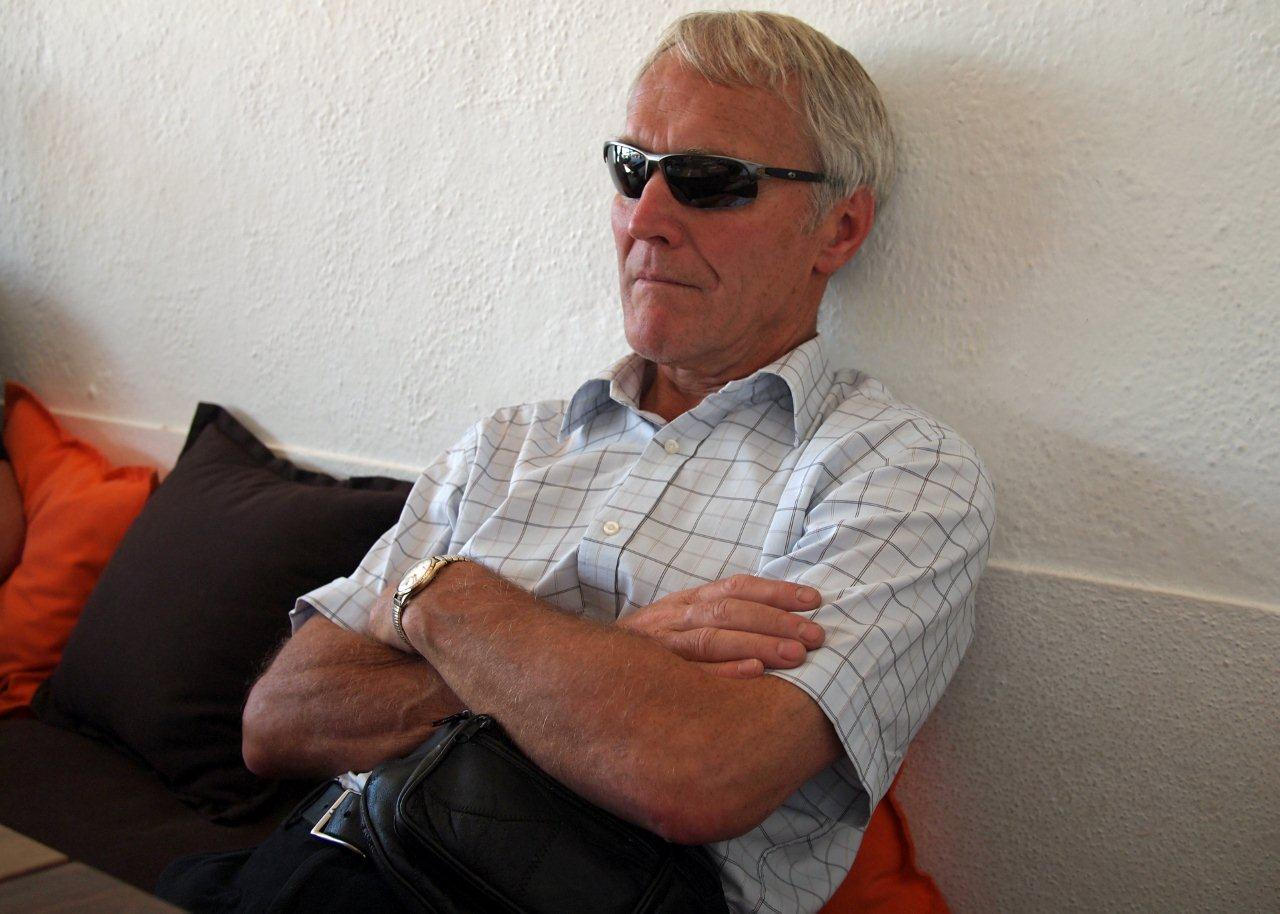 The now seemingly traditional International trip was this year a visit to the Algarve. Eight of our intrepid members enjoyed a few days in the warm sunshine ... before returning for what turned out to be a heat wave in the UK!
Below are some words from a couple of the travellers, with pictures below them in the usual format. If anyone else wishes to add more, please email the webmaster.
From Paul Blewitt:
Hi Jonathan and all

Having just returned from the Algarve last night, I can confirm Portugal is still in the EU, the weather even better than it has been here, drinks prices quite reasonable, Lagos (said La-gosh) is about 1 hour from the airport - looking forward to returning in a couple of weeks!

Paul

The golf was good too - not that most of you will be interested!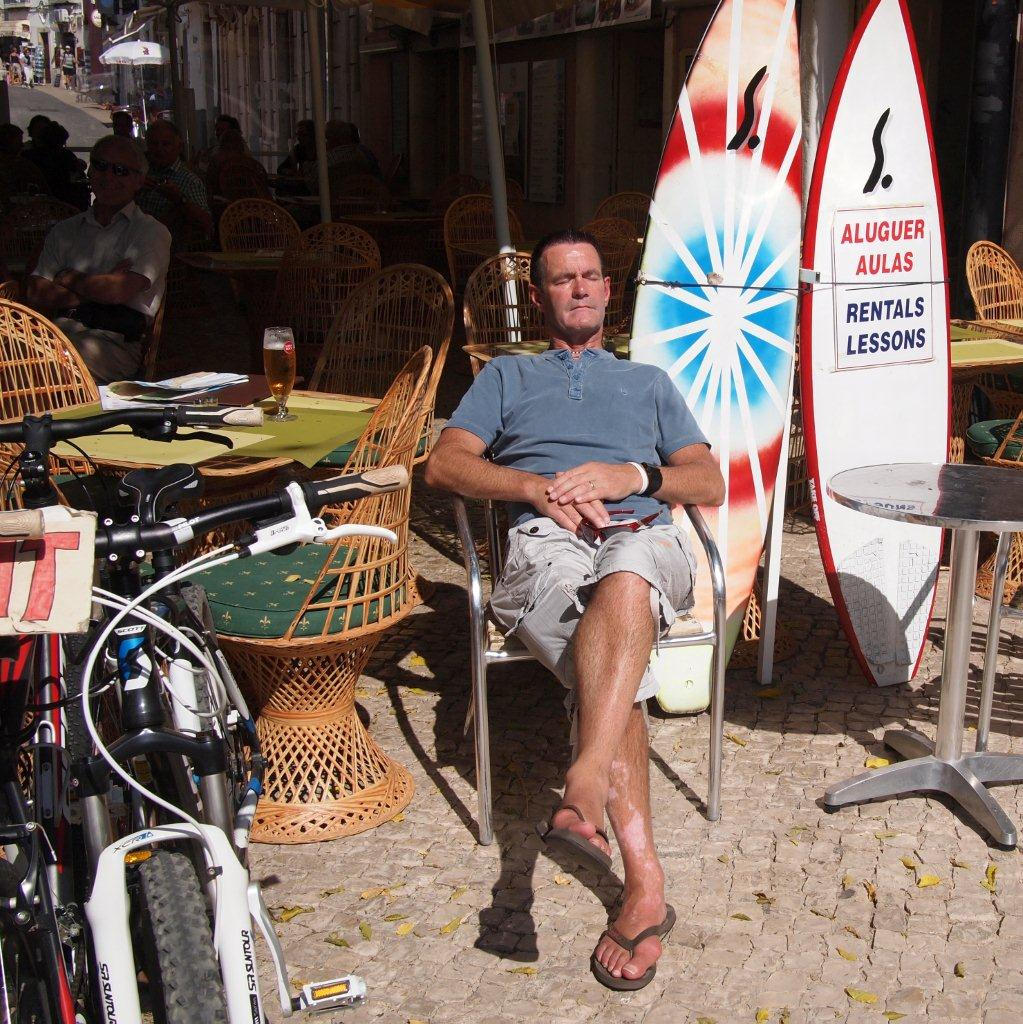 A rather wordier missive was received from Colin Bowater:
Jonathan

Just a brief note to thank you for what was clearly one of the best international trips you have organised, the accommodation certainly exceeded my expectation. When I checked the night before on t'internet, I quickly logged off believing I must be confused about the hotel I was looking at!

I think your platoon served you well. Your no. 2, Mr Ian Partridge, quietly took control when you were not around and showed his British reserve, in fact I do not believe I saw him remove his jacket or brogues at any time during the trip. He also did his bit for international relations securing himself further overseas visits to cruise with the Chairman's wife, Wendy.

Chairman Roland never had cause to raise his voice throughout the proceedings but still managed to present our banner and I understand one or two "under the table" gifts! He even managed to shock us on the last day, and whilst Paul and I were close to forcing his bedroom door in fear that he may be slumped the other side, we found that he was actually first in the queue downstairs awaiting breakfast.

Speaking of Paul, his advanced research of the location was masterful - is there anybody else that would arrange to spend two weeks, at his own expense, immediately prior to the trip checking out the area, resulting in two excellent visits and a fantastic fish restaurant to finish the holiday.

Dear old Rex was a "driving" force and supplied some superb digitally re-mastered photographs to avoid any suspician from our wives, who were holidaying elsewhere! He also provided the technology to ensure that all sporting results were immediately to hand (did I tell you that Birmingham beat Leicester two nil on Sunday?), and who else would persuade the management to open the bar at 8.30am in order that we could all watch Wales go down to the French!

Perhaps most pleasing for me was to find that Howard is a closet Blue Nose (your secret is safe with me - at least until the next meeting), and he gave a good account of himself at the Treasury and offered himself unstintingly as driver.

Last but not least, our most senior member, Dave, ensured the Health & Safety of all travellers, but was clearly needed on the Dubrovnik trip where my wife was mauled by a wild cat and bled throughout the meal and journey home to the hotel. Dave quietly enjoyed the two nil win by the Baggies over arch-rivals Wolves - isn't it a pity all football fans don't follow his lead.

Thanks to you all for making such a great trip.

YICF

Colin