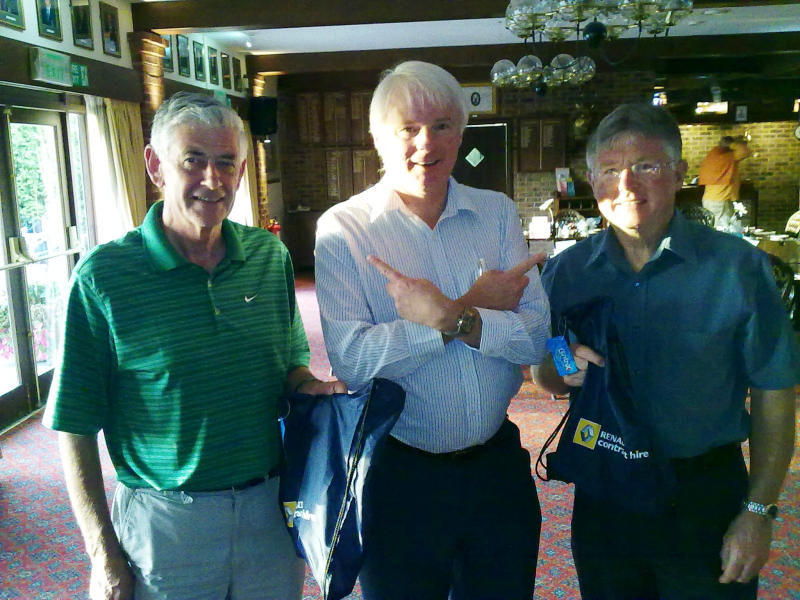 We had splendid weather for our annual Golf Day outing, this time to the Stoneleigh Deer Park Golf Course.
They have a 9 hole par 3 which we played in the morning, then went for the full 18 holes after a light snack lunch.
We finished the day in the bar and with a meal, and the inevitable prize giving!
This was obviously bandit country, as can be seen by the usual suspects winning all the trophies!
Apart from the winner of the afternoons banditry, I forget what most of the other prizes were won for ... reminders, anyone?
If anyone has any more pictures to add please send them to me!