Everyone getting in on the chat as the evening begins ...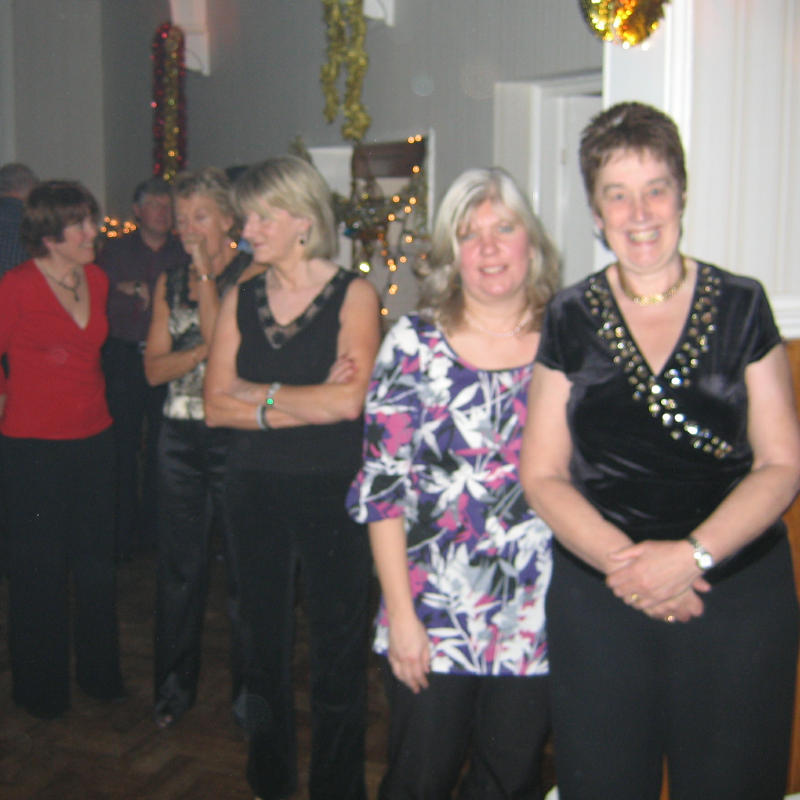 The Ladies line up for a treat from Father Christmas ....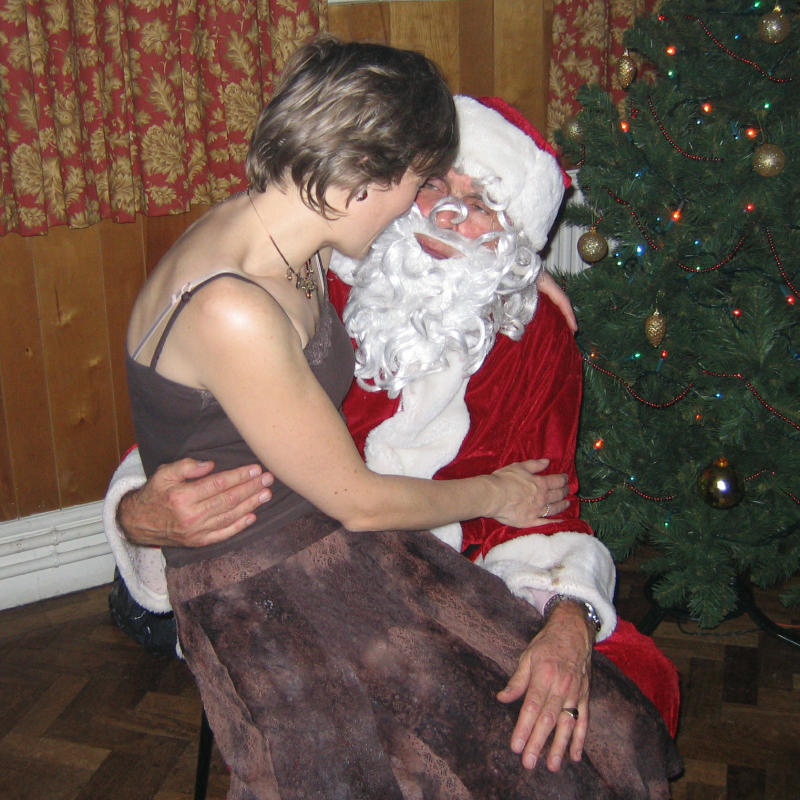 Rachel getting her treat, at least you can see where both Father Christmas' hands are ... but his moustache seems to be curling up already ...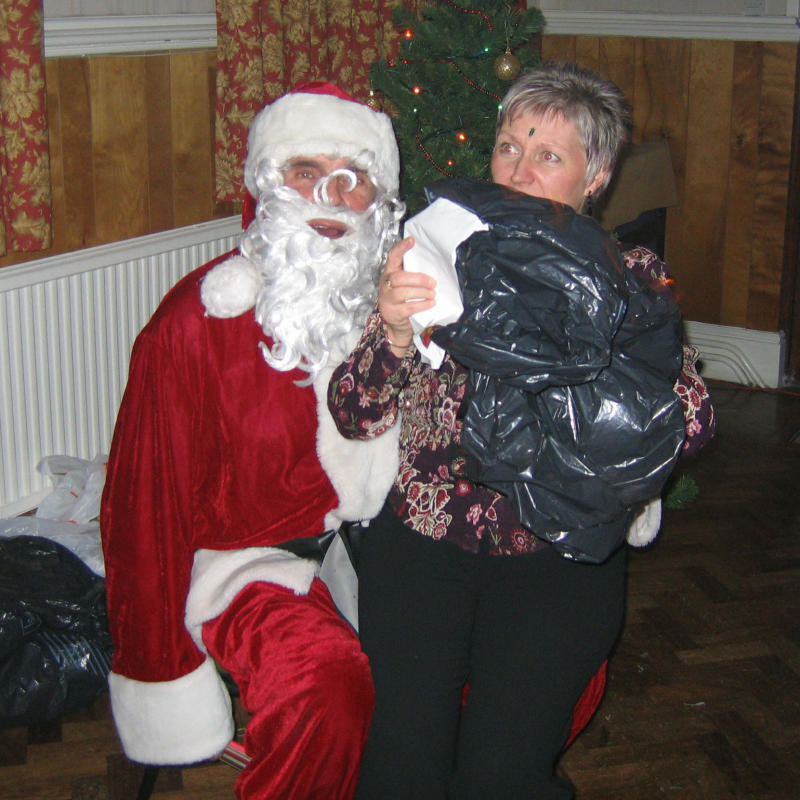 Trish seems to be getting her treat ... and Father Christmas' hair is really starting to curl!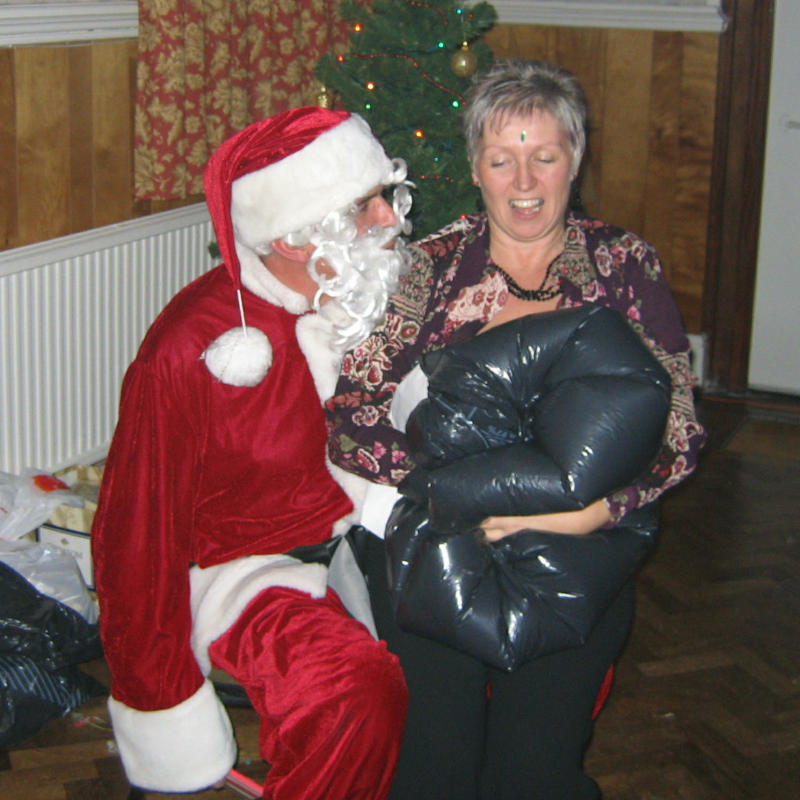 Trish seems well pleased ... but we still don't know where Father Christmas' other hand is ...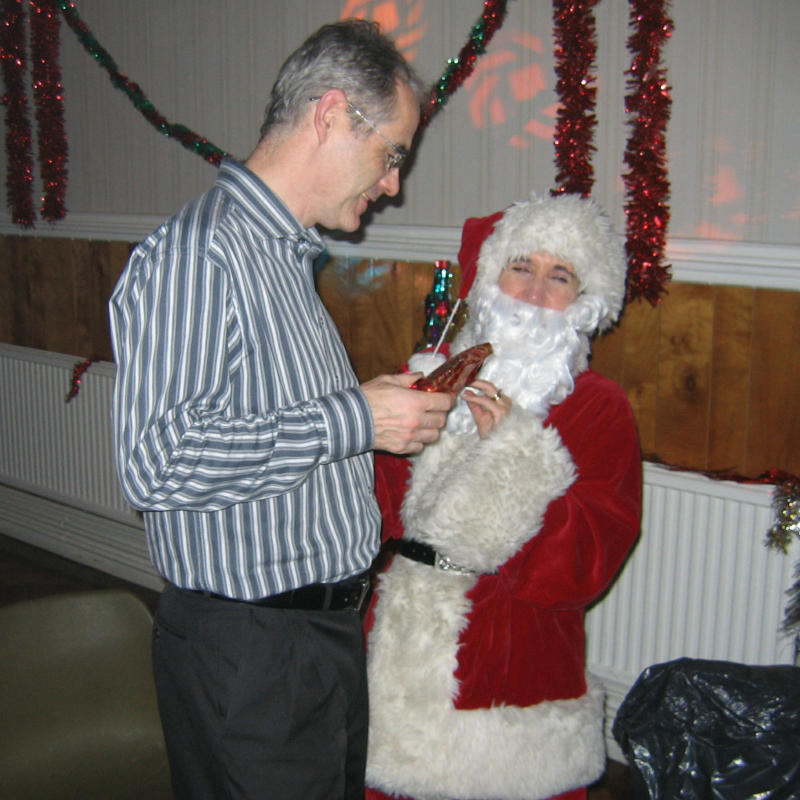 Meanwhile Nigel is getting a treat from Mother Christmas ...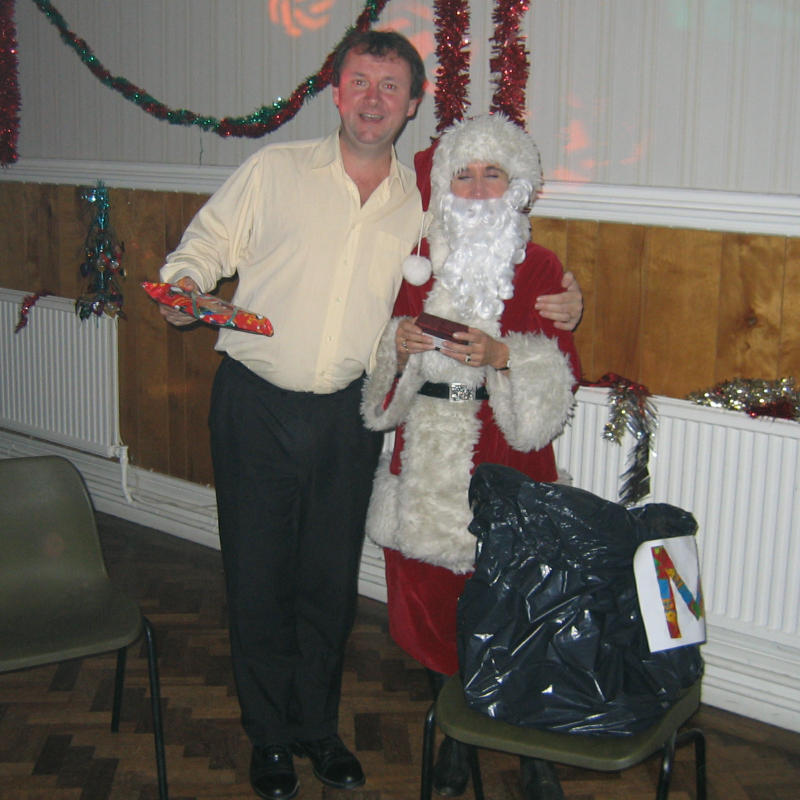 And she had to ask Richard if he had been (and was going to be) a good boy! Knowing him ... probably not ... but he most likely won't remember anyway assuming his alcohol consumption was as usual over the Festive period ...

Not much to say really, but there are a few captions added to the pictures.