Event - Shirley Late Knights Ladies Night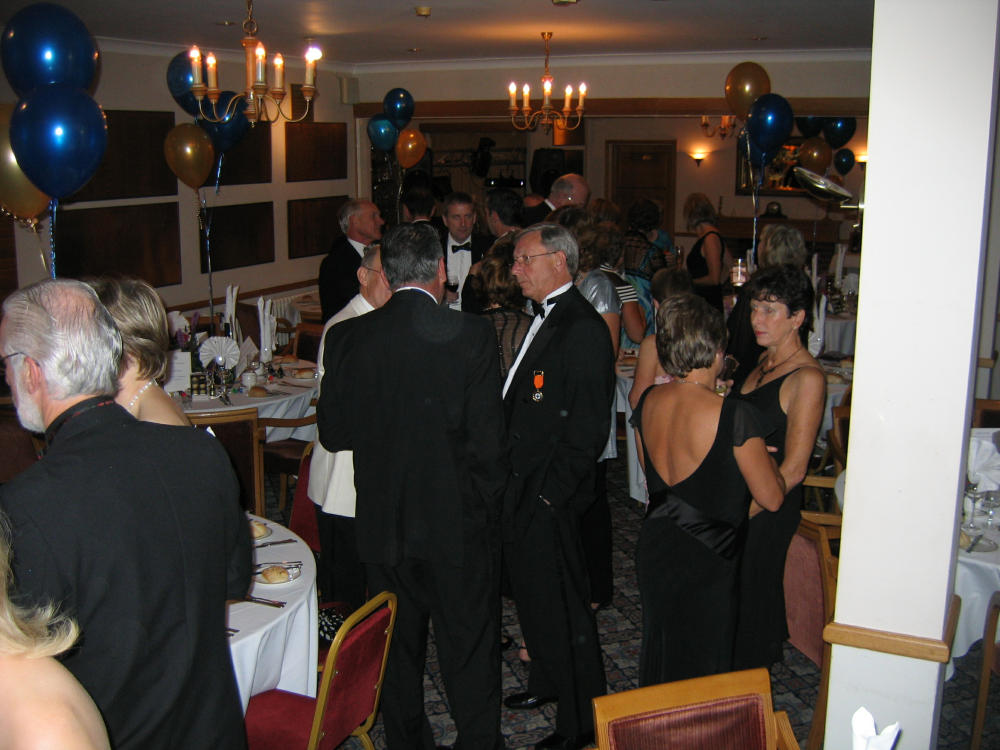 Shirley Late Knights Ladies Night was held (as usual) at Olton Golf Club.
A good attendance helped make it an enjoyable night for all. We even had a respectable turnout from our own Table and Circle.
As usual at these events we all stood around for a while chatting before the formalities ...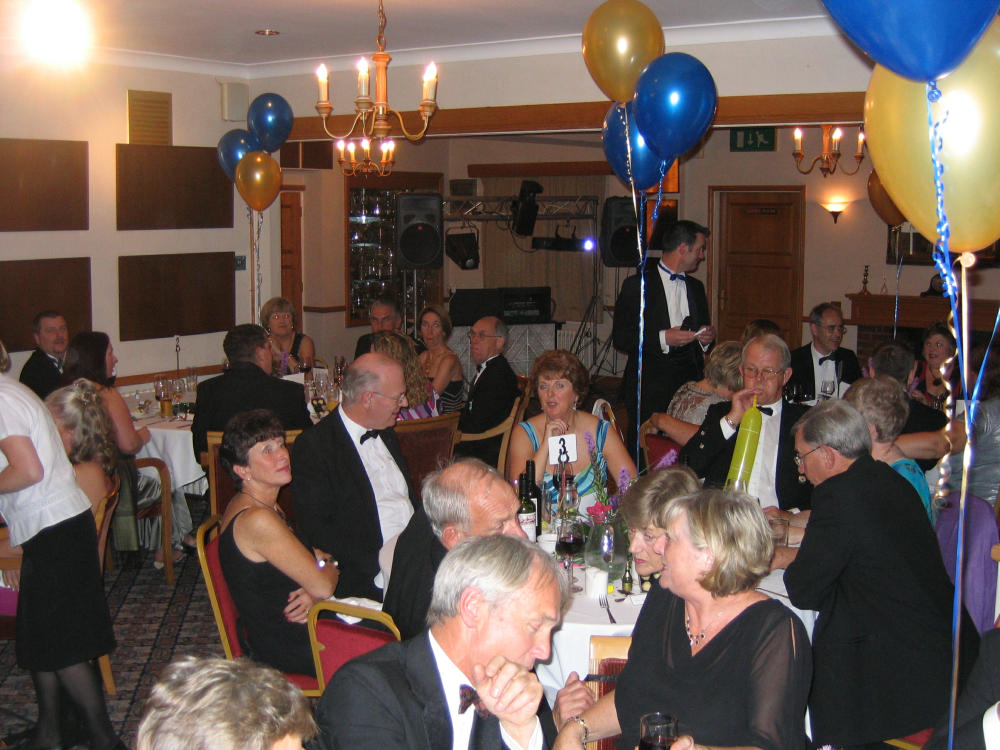 ... then we all sat down, and continued our chatter.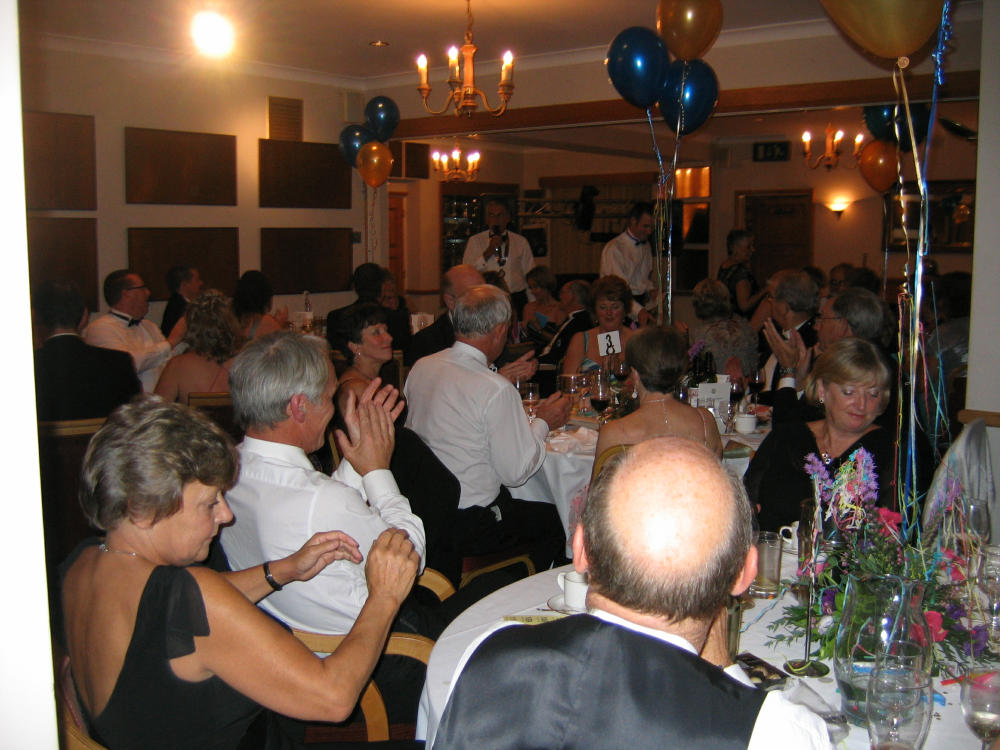 We were then interrupted by the Chairman who seemed to want to drone on about something or other ...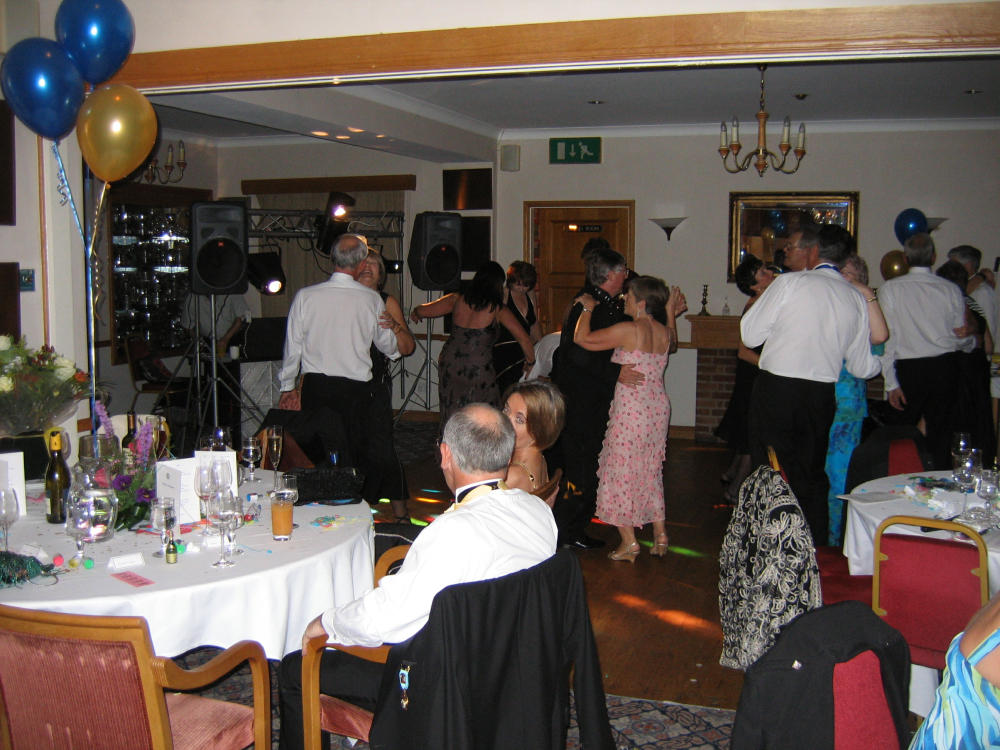 Once we were bored with him, someone persuaded the DJ to drown him out so we could get on with the serious business of strutting our stuff on the dance floor. The Coopers seem to be sitting this one out.
Perhaps the weight of that gong is holding Coops back ...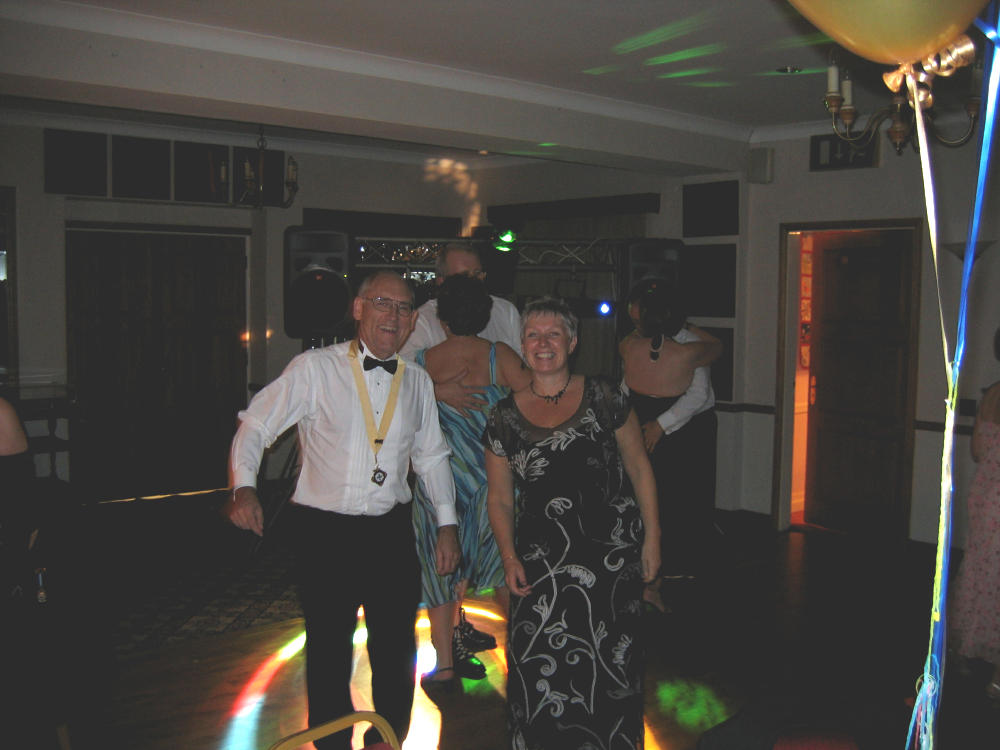 However, eventually Trish managed to get him going ...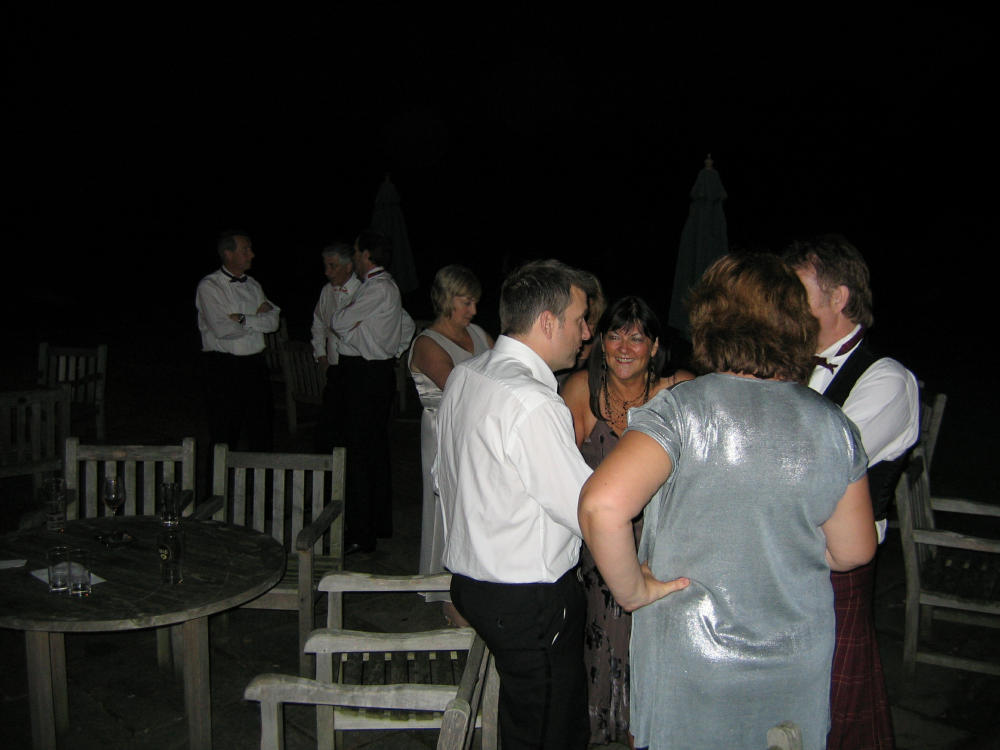 Meanwhile, others were trying to ignore what was going on inside.
DJ was obviously spouting some of his usual ...... (fill in the blank as appropriate!).
RETURN
BACK
NEXT
30 - Last edited 30th October 2007