Welcome
Welcome to the home page of Shirley Late Knights, more commonly known as Shirley 41 Club. We are a member of The
Association of Ex-Round Tablers Clubs
which is usually known just as
41 Club
.
We are the 'follow on' club for all those ex-Round Tablers mainly from Shirley Round Table, and obviously others who have moved into the area. For their website please click here.
We have a comprehensive EVENT ARCHIVE that now stretches back over 13 years, plus a TRAVEL HISTORY that shows where organised groups from Shirley Late Knights have been to around the world ... well, Europe mainly ...
Web Masters Prize
Apologies gentlemen, the work for the Web Masters prize for the Re-Union night had been planned for the weekend beforehand .... except I had failed to notice we were also supposed to be away with family commitments for much of the 10 or so days just before that meeting!
Maybe I'll do a Christmas Special for our 6th December meeting (yes, I know it's not a business meeting!) to make up for it! After that is the meeting on January 3rd.
Chairman Barry Durman
Barry has now finished his year as Immediate Past National President, and is of course our own esteemed Chairman! However, this hasn't stopped him travelling, and I'm sure there will still be trips for us to accompany him on

Platinum Privileges

You can still get a whole raft of money saving offers exclusively for 41 Club members!

These include a few thousand pounds off a new Hyundai (I wonder why we have this! Thanks Barry and Dave!!) to money savings off your utility bills and also hotel accommodation savings - don't forget, you need the codes mentioned in the newsletter to get your discounts!

Just look at the newsletter, go to the end of it and find all the links. The link to the newsletter can be found by clicking here.
Member's notices
If any member has anything of general interest, or maybe family members doing sponsored events, or anything else that might be of interest to Club members please forward to your Webmaster (you know who he is!!) and he will add the notice here!
'Third Thursdays' events!
The year's calendar - see the EVENTS DIARY link above - includes all the many and varied activities and events your Council have planned for the year!
This year we also have several 'Third Thursday' events to do if you wish, but none are compulsory! (although turning up to them with a cheery disposition probably is) Enjoy!
Millennium Way Walks
Jerry has been organising several walks along sections of the Millennium Way this year all of which are in the EVENTS DIARY. They have been held on various days of the week, including Sundays, and were both daytime or evening.
There was also the Millennium Way Walking Festival held on 7th, 8th, 9th, and 10th of September. That all seemed to go well, and was enjoyed by those taking part.
The next walk in the diary is the New Year's Day Winter Walk at Napton on Tuesday 1st January 2019 and will no doubt end at a pub! However, I am unaware whether it is one of the Millennium Way walks!
INTERNATIONAL TRIP
Twelve of us went on the Thursday morning on Eurostar from St Pancras to Brussels where we met up with Greg Fanning, already there for work.
STEAM GALA DAY OUT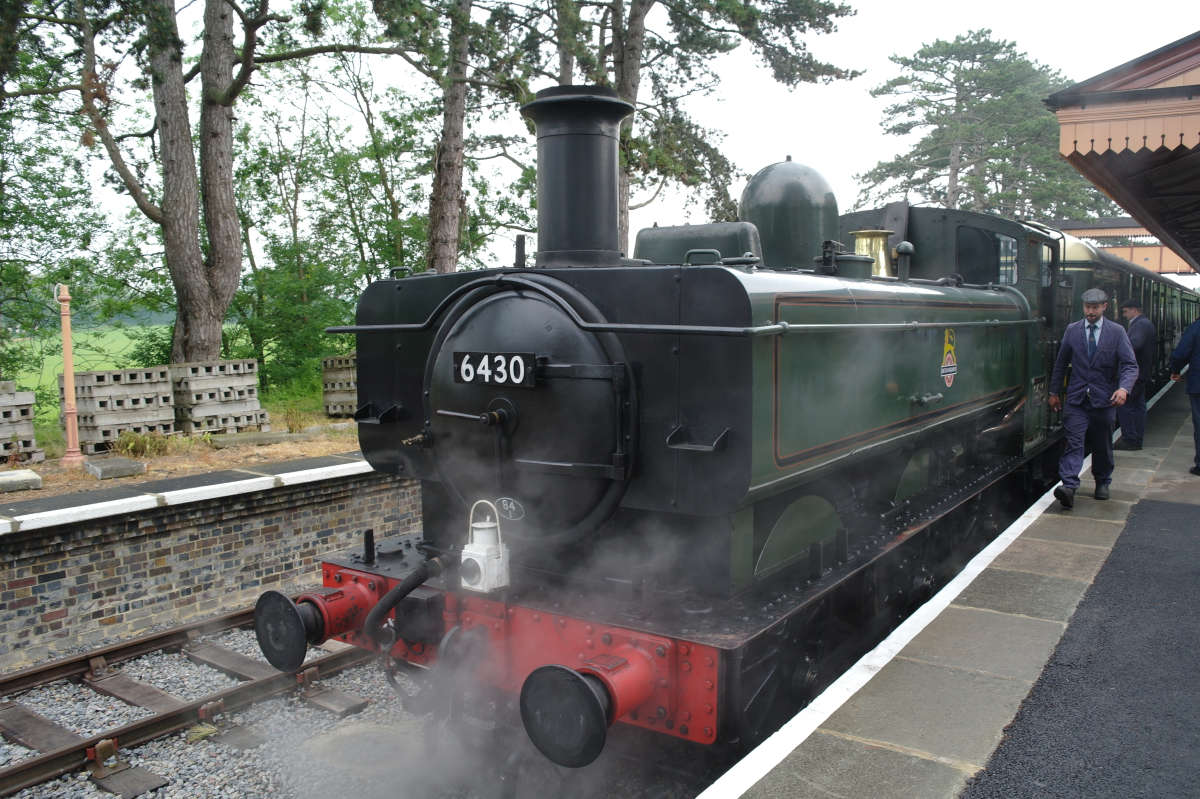 Several of us, along with some of our partners, headed off for a day out on the Gloucestershire Warwickshire Steam Railway.
Previous 2017-18 events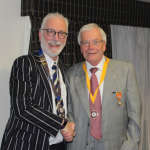 Paul concluded his successful year and then handed the Chairmanship over to Barry, who managed to persuade Rex into taking up the Vice Chairman's Chain!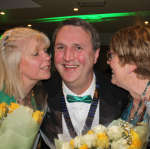 The Ladies were treated to an evening out at 'The Limes', a new venue for this event!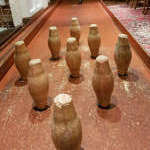 Our annual skittles match against Solihull was played in the usual competitive manner, with lots of fellowship! The reporter forgot to inform the Webmaster of the result!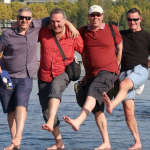 Once again we headed off abroad this time to a very sunny Bordeaux. The main reason seems to have been to secure our wine supplies once brexit happens ...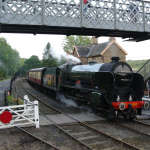 Chairman Paul decided to take the boys out to 'play trains' for a day! Follow the link to see how we all got on, and who drank more than the rest at lunch!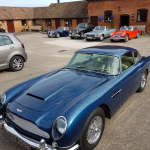 Once again Barry organised a splendid trip out to Birdlip Hill and back!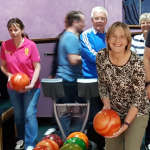 Members from all 4 of our Clubs joined together for a fun evening of 10 pin bowling followed by a curry! There was even a magnificent trophy!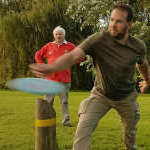 Our annual challenge with Table was held at a Frisbee Golf course near Leamington. A good fun event, we really should do more of this!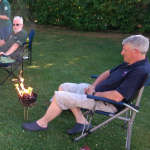 We maintained the Shirley tradition of a summer camping weekend including the usual Saturday walk to the pub, and a barbeque once we returned ...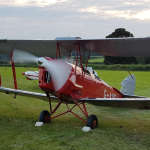 We were invited to see a beautifully restored Tiger Moth aircraft and see the hangar where other projects are still ongoing. This was followed by a wonderful meal!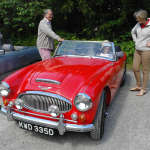 No less than 6 of or members headed off to Ilkley for the weekend to enjoy the surrounding countryside and attractions!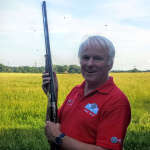 Phil Jones Trophy - Clay pigeon shooting. We had an enjoyable evening shooting at clays ... and some even managed to hit them! In the end the trophy was awarded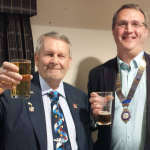 Peter Davis induction - At our first business/speaker meeting of the year Paul inducted Peter Davies back into the fold!
LATEST UPDATES
10/11th November -

Added Classic Car Rally photos, created new Archive page (see top row links) and updated the Steam Gala outing page. Also re-configured this home page slightly! Phew!

7th November -

Major update including Barry's diary dates (below) and 3 (one still in progress!) reports
Diary at a Glance
The full diary for the year 2018/19 is now available, please click here
11th November - National Arboretum - gofor early breakfast with Barry and Rachel
15th November - Purity Brewery - Greg Fanning organising
22nd November - Wythall 41 Club 40th Charter at the Whisky Emporium
28th November (Weds) - Autumn Carvery at the Wilson's Arms, Knowle
6th December - SLK Christmas meeting at Packwood House
13th December - Carolling and Curry
19th December - Christmas Party at The Limes, Earlswood
23rd December - WASPS Rugby
1st January - New Year's Day Walk, Napton - Millennium Way
25th January - Burns/Ladies Night