Photos courtesy of Alan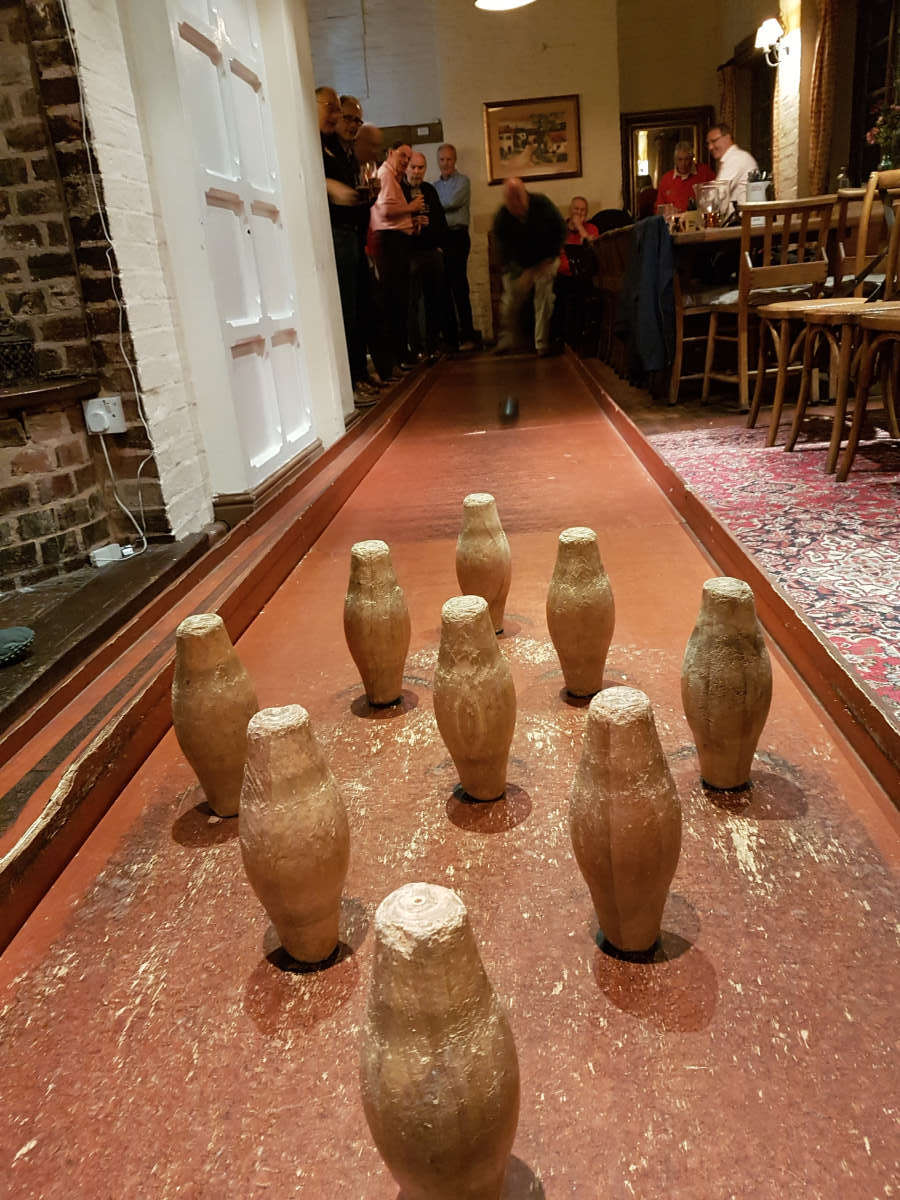 Our annual skittles match against Solihull was the usual hard fought event with plenty of banter with our long term rivals and friends! No doubt a good evening of fellowship was had by all!
It seems there were smiles and handshakes all round but the photos came to your webmaster with no indication of a result!
For more, I suggest you peruse the photos (and captions) below.